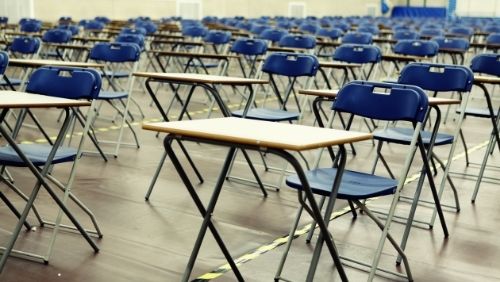 We believe that if a student experiences a medical emergency (such as a seizure) during their exam and is unable to complete their exam, they should be given the opportunity to re-sit that exam within the deferred exam cycle.
Why?
This issue is of particular importance with regard to the Leaving Certificate exam.
Considerable progress was made on this matter in 2022 with the introduction of deferred examinations. The criteria for these examinations allows for a student with epilepsy who experiences a seizure before their exam - that leaves them unable to complete an exam or exams - to apply for access to a deferred sitting.
However, the criteria specifically stated that those who experience a medical emergency (such as a seizure) during their exam will not have access to the deferred sitting. According to the SEC, this is to protect the integrity of the exams.
Due to the nature of epilepsy, seizures can be unpredictable. Stress and anxiety can lower a person's seizure threshold and the Leaving Cert can be one of the most stressful periods in a person's life. For a student with epilepsy, they have the heightened anxiety knowing that if they have a seizure during their exam and are unable to complete it, that the only option for them is to repeat the exam a year later and not be potentially eligible to access the deferred exam cycle after the main sitting.
We are working to have this addressed in order to build on the progress made so far on this matter.
How can I help?
You can help by highlighting this issue with your local TD & Senator so they can raise this matter and seek that the necessary changes are made. A template letter is available for download at the end of this article, while you can find details of your local representative by visiting the Oireachtas website. 
Latest News
The below articles are some of the latest updates on this matter and associated articles in the news section of our website where you can read more.