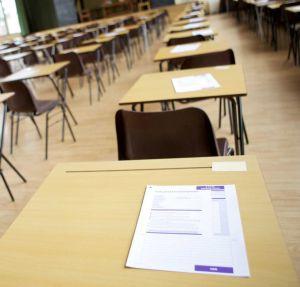 Epilepsy Ireland has welcomed the recent changes to the Reasonable Accommodations at the Certificate Examinations (RACE) scheme announced by the State Examinations Commission (SEC) but says the reforms fail to address the barriers faced by students with epilepsy. 
Epilepsy is the most prevalent serious neurological condition in childhood affecting up to 1% of children. It is a chronic, individual, often unpredictable condition and can in many cases have a significant impact on a child's education. Epilepsy Ireland estimates that each year there will be 500-600 students with the condition sitting the Leaving Cert exams and that at least 1/3 of these students have uncontrolled seizures. For many students, triggers such as stress, tiredness or changes in sleep patterns, diet and routine can lead to an increase in seizures at exam time.
A seizure before or during an exam will typically cause the student to miss the exam or at best, prevent them from performing anywhere near their potential on the day. Epilepsy Ireland believes it is necessary to expand on the RACE scheme to include a range of practices which are commonplace for students with epilepsy abroad:
Repeat Leaving Cert exams for students who experience medical emergencies such as seizures
An option to sit exams over two combined years
An option to space out exams over a greater time period
Addressing his concerns Epilepsy Ireland CEO, Peter Murphy said: "We acknowledge that the Irish exam system is different to systems used in other countries and that change may have logistical and cost implications. However it is clear that in Ireland, there remains an outdated onus on the student needing to fit the system whereas the trend in other countries is for an individualised approach that attempts to fit the system around the student. The current RACE system, which has seen little change this century, is not representative of the type of society we are aiming for and is in need of a fundamental overhaul.
"The purpose of the RACE system is to remove the impact of a disability on the student's exam performance and enable them to demonstrate their level of achievement. Unfortunately, existing accommodations (e.g. additional time, rest periods or a separate room) do not compensate for the often severe after-effects of a seizure which can include exhaustion, confusion, nausea, headache, disorientation or even temporary amnesia. For students dealt the card of a seizure on exam day, the most likely outcome is having to repeat the entire year again."
"Rather than addressing issues around RACE with operational fixes to how the system works, we're calling on the Minister to undertake an immediate review of the RACE scheme in its entirety. Such a review would require a public consultation process to ensure that the views of organisations like Epilepsy Ireland and the students/ families we support are taken into consideration".
Epilepsy Ireland is the national organisation supporting and representing people with epilepsy, their families and carers. Established in 1966, the charity provides a wide range of support and information services from head office in Dublin and from nine locations around the country. The charity also provides training programmes for both health professionals and for young adults with epilepsy; actively works to improve public understanding of epilepsy and funds high quality Irish research into the condition.