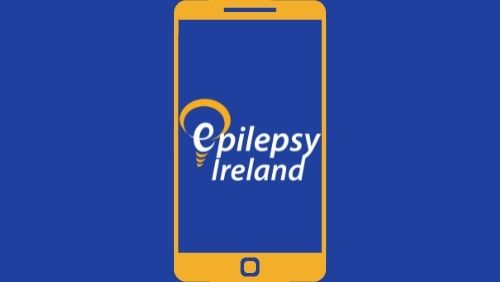 Our app has a number of feature support people with epilepsy and parents of children with epilepsy to record information about their seizures (including video), identify potential triggers and seizure patterns, set important reminders, send emergency texts, organise medical appointments, measure missed medications and collect important data on their epilepsy.
The free app has been developed for Epilepsy Ireland in association with the DXC Technologies team in Galway. We are currently(April 2022) in the process of developing an updated version of this app and hope to relaunch this soon. However, some of the key features of the existing app are as follows:
Record date, time, type and duration of seizure
Record features of the seizure - pre-seizure, during-seizure and post-seizure
Create custom seizure types, triggers and seizure features
Record suspected seizure triggers
Quick access to the phone's camera for parents/ family members to video-record a seizure and link it to an entry in the diary.
Customisable emergency SMS ready to send with one touch e.g. during aura stage or following a seizure
Set reminders for when medications are due to be taken
Set reminders for when prescriptions are running out and when emergency medications are reaching use-by date
Set reminders for medical appointments and save notes for each appointment so that you don't forget key questions or discussion points on the day
Tracking of missed medication doses and linking of missed doses to seizure occurrence.
Easy to review seizure details using colour-coded calendar and seizure log
Create visual reports based on your seizure diary to help your medical team understand if medications are working and improve individual treatment plans.
Email reports from the app to your email address or share data with your medical team
Key Epilepsy Ireland contacts and services
All user details including login details are now stored on your device and internet connectivity is not required.
Download the Epilepsy Ireland app for iPhone.
Download the Epilepsy Ireland app for Android.
Epilepsy Ireland App terms and conditions