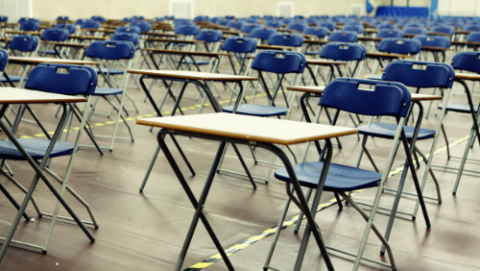 In an article published today, the Irish Times have highlighted a case of a student experiencing a seizure during their Leaving Cert exam this year.
Unfortunately, as per the eligibility criteria announced for access to deferred sittings, the student – Rachel Langan – was not allowed to access the deferred sittings of the exam.
This is a key issue that Epilepsy Ireland have been campaigning on and highlighting for many years. While the introduction of deferred Leaving Cert exams sittings this year was welcome, Rachel's experience show's why further work and clarity is required around the eligibility criteria – particularly around the issue of a person experiencing a medical emergency such as a seizure, during their exams.
This need for clarity and an expanded eligibility criteria for during the exam has been further highlighted by the fact that provision was then made for a student who experienced appendicitis during his exam. This student was initially told he could not access to the deferred sitting, only for that decision to be overturned a few days later. 
While we totally agree that this student should have had access to the deferred sitting of the exam, in our view Rachel - and students like her who may have experienced other medical emergencies - should also have been offered the opportunity to access the deferred sitting as well.
What has happened in these cases do not meet the threshold of "equity and fairness" that the State Exams Commission thrive to achieve.
We are continuing our campaign and are in contact with elected officials and policy makers regarding these outstanding issues. A review of the eligibility criteria has been announced and this needs to get underway urgently to address this issue once and for all.
We would like to thank Rachel for telling her story to the Irish Times. She has shown immense bravery for someone so young, and we hope her willingness and openness in telling her story will help see this issue addressed.
To read the article in full, visit the Irish Times website. You can also read more about this issue by visiting the 'Advocacy' section of our website.