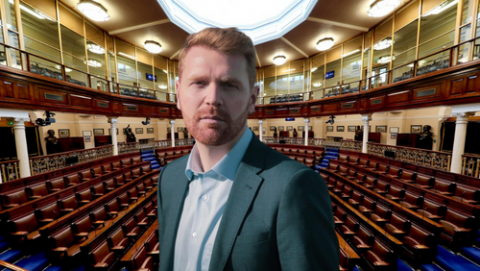 The outstanding issues surrounding the sitting of deferred Leaving Cert examinations was raised in the Dáil last week with the Minister for Education by Deputy Gary Gannon.
Deferred examinations were introduced for the first time this year, after continued campaigning over the years from Epilepsy Ireland. While the introduction of deferred sittings is very welcome, one of the key issues with the policy announced was that students who experience a seizure during their exam, cannot have their eligibility assessed for the deferred sitting. Only students who experience medical emergencies before exams can have their eligibility assessed. According to the State Exams Commission, this is to protect the integrity of the exams.
This is something we do not agree with and immediately let the State Exams Commission know following the announcement of the deferred sittings. You can read more on what was announced by visiting our associated article on this matter in the 'News' section of our website.
However, during this year's exams, a student experienced appendicitis during his exam. This was clearly a medical emergency. As per the policy announced, the student was initially told that he would not have access to the deferred sitting. However, following public outcry, this decision was changed, and this student was granted access to the deferred sitting.
This was the right and common sense decision – but raises the need for urgent clarification on the policy that has been announced and what this means for those who experience medical emergencies during exams in the future and those who potentially experienced a medical emergency during their exam this year (such as seizures).
These were the matters that Deputy Gannon raised with the Minister and you can watch the Dáil debate in full below.
We welcome that the Minister has confirmed a review will be taking place on the eligibility criteria for deferred sittings and we will be continuing our representation to the Minister, State Exams Commission and other policy-makers in order to have these outstanding matters addressed so students with epilepsy can have a fair chance at completing their exams, should they experience a seizure.
Thank you to Deputy Gannon for raising this most important matter. You can read more about the history of this issue by visiting the 'Advocacy' section of our website.