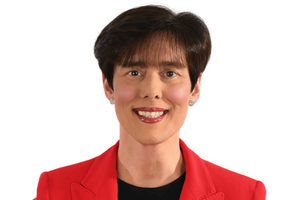 Epilepsy Ireland have written to the Minister for Education regarding a longstanding issue which faces students with epilepsy who are sitting state exams – i.e, the leaving cert. 
Under current arrangements, students with epilepsy who experience a seizure during their exam – which renders them unable to complete that exam – cannot resit the exam within the same cycle. Instead, they must wait a year to sit the exam during the next sitting of the leaving cert.
This can have huge implications for students with epilepsy and there has been situations over the years where a student has not been able to pursue 3rd level education as planned – or they have not performed to the best of their abilities during the exams because of the implications of the aftermath of a seizure. 
Earlier in this summer, an extremely welcome announcement was made. This announcement from the Department of Health and the Minister confirmed that in 2022, there will be an alternate sitting of the Leaving Certificate for students who, "are unable to sit the main set of examinations due to close family bereavement, COVID-19 illness and certain other categories of serious illness to be determined."
You can read this announcement in full by visiting the Department of Education press centre.
However, since this announcement was made, we have been seeking further details on what exactly will be contained under "other categories of serious illness."
To date, no further information has been forthcoming on the details here. Therefore, we have contacted Minister Foley to outline that it is imperative that epilepsy is included under the list of qualifying conditions. In addition, the Department's announcement notes that a stakeholder process will be undertaken to discuss this alternate sitting of the Leaving Cert – we believe that given the real and prolonged impact this issue has had on young people with epilepsy throughout the years, that we should be part of this process and have noted our willingness to be involved in this with the Minister. 
Our correspondence is available for download at the end of this article and if you would like to read more about this issue, visit the advocacy section of our website. You can also gain further insight on this matter by reading a fantastic personal testimony which was written by teacher & person with epilepsy, Emma Beamish – and was recently featured in the Irish Times. 
Finally, if you would like to support our campaign on this matter, we would encourage you to #AdvocateForEpilepsy with your local TDs and Senators by sending them a copy of our correspondence - asking that they contact Minister Foley and address this longstanding issue facing our young people with epilepsy once and for all.