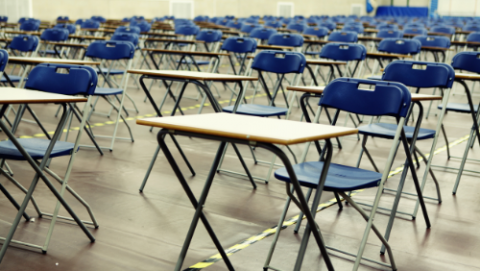 Our colleagues in the Irish Epilepsy League have today written to the Minister for Education, Norma Foley TD, regarding the outstanding issues surrounding the eligibility criteria for the deferred sitting of leaving cert exams.
The Irish Epilepsy League are the Irish chapter of the International League Against Epilepsy. Their membership comprises of epilepsy healthcare professionals and the epilepsy research and scientific community.
Following the welcome introduction of deferred sittings of exams, Epilepsy Ireland immediately identified that there were issues with the announced policy – the most prominent being that a student that experienced a medical emergency during an exam, would not be eligible to apply for the deferred sitting. Alongside this, the application process for the deferred sitting included the requirement for a consultant's letter to be sent to the SEC within 4 days of the medical emergency occurring.
In addition, there have been cases where this policy has not been implemented – leading to students being treated differently. This was highlighted by the Irish Times in a recent article.
In their correspondence, the IEL have echoed Epilepsy Ireland's calls for the urgent need for the eligibility criteria for deferred sittings to be addressed.  The IEL's letter to the Minister is available to read or download at the end of this article.
We recently wrote to the Minister for Education regarding this matter, and you can see our correspondence by reading the associated article in the 'News' section of our website. In addition, you can read more about this longstanding issue by visiting the 'Advocacy' section of our website.
We hope that the Minister, in conjunction with the State Exams Commission, will ensure this issue is finally resolved for students with epilepsy and we would like to thank the Irish Epilepsy League for supporting our campaign here.
If you would like to help support our campaign, we would encourage you to contact your local TD or Senator to ask them to use their voice to have this issue addressed.  We have provided a template letter to send at the end of this article and you can find details of your local TDs and Senators by visiting the Oireachtas website. 
We will continue to use every avenue available to us and engage with all politicians, the Department, State Exams Commission, and other policy makers to have this issue addressed.  As soon as further information becomes available, we will update our website and social media channels.