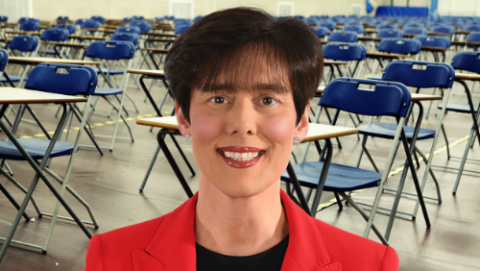 Epilepsy Ireland have written to the Minister for Education and all members of the Oireachtas Joint Committee on Education regarding the outstanding issues surrounding the eligibility criteria for the deferred sitting of the Leaving Cert exams.
The correspondence we have sent to the Minister is available for download at the end of this article.
This year marked the first year that deferred examinations were in place. While the establishment of these sittings is a welcome development, we immediately identified issues with the policy from the outset – which are discussed in our correspondence to the Minister.
Coupled with this, during this year's sitting, exceptions to the policy announced were made and there is a direct example of medical emergencies during the exam being treated being differently – again this outlined in the correspondence to the Minister.
While a review of the eligibility criteria has been committed to, it is paramount that this takes place without delay and that the criteria is communicated to students with long term health conditions well in advance of their exams.
We hope that after the issues which have been identified this year, that common sense will prevail and that this longstanding issue which has faced students with epilepsy is fully addressed for next year. As an organisation, Epilepsy Ireland will use every avenue available to us to achieve this goal.
However, we are aware that our supporters, members, and volunteers – as well as members of the public – are keen to help support our calls, particularly after reading about Galway student Rachel Langan's experience in the Irish Times.
You can help support our calls by contacting your local TD and asking them to add their voice to what we are seeking. At the end of this article, we have included a word document with a template letter for you to send to your local TD or Senator, which echoes the calls we have made to the Minister for Education. We would recommend that you add your own personal experience of epilepsy or connection to epilepsy where applicable throughout the template. You can find details of your local TD or Senator by visiting the Oireachtas website.
For more on this ongoing issue and recent news updates on this matter, you can visit the 'Advocacy' section of our website. Should further updates become available on this, we will update our website and social media channels.
Thank you for your continued support.
#AdvocateForEpilepsy