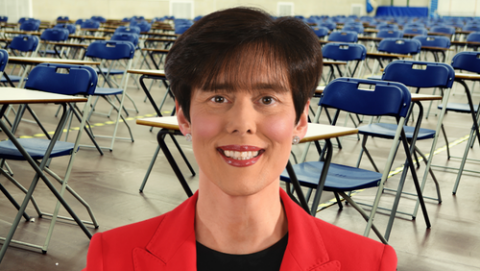 Epilepsy Ireland have accepted an invitation to meet with the Minister for Education to discuss the eligibility criteria for the sitting of deferred exams.
This year marked the first year that deferred examinations were in place. While the establishment of these sittings was a welcome development, we immediately identified issues with the policy from the outset.
Coupled with this, during this year's sitting, exceptions to the policy announced were made and there was direct examples of medical emergencies during the exam being treated being differently.
This was particularly evident when a young student with epilepsy, Rachel Langan, experienced a seizure during her exams and was not offered access to the deferred sitting.
The meeting with the Minister will take place in November and we hope that the Minister's willingness to meet on this matter signifies that there will be a positive policy change that will address the outstanding matters for future students with epilepsy.
Should we receive any further updates regarding this issue in advance of our meeting with the Minister, we will share these on our website and social media channels.
If you would like to support our campaign on this matter, we have included a template letter which can be amended and sent to your local TD and Senator at the end of this article. Despite our upcoming meeting with the Minister, it is of the utmost importance that attention continues to be drawn to this issue to help ensure pressure is applied to have it addressed. You can find details of your local TD or Senator by visiting the Oireachtas website.
For more on this ongoing issue, you can visit the 'Advocacy' section of our website.
Finally, we were delighted to hear that despite the challenges that faced Rachel Langan during her exam, she still managed to secure the points required for her chosen course. A huge congratulations to Rachel and we would like to thank her once again for sharing her story which has helped to draw attention to this longstanding issue.
You can read her follow-up interview on her results by visiting the Irish Times website.
#AdvcoateForEpilepsy