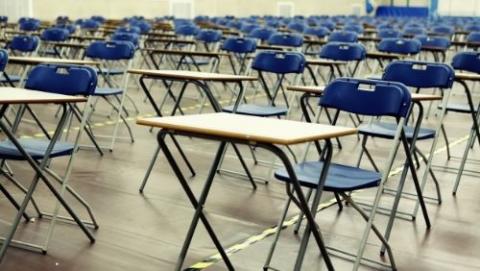 Epilepsy Ireland have been invited to meet with the State Examinations Commissions this week as part of the stakeholder process for the proposed alternate sitting of the Leaving Exams in 2022.
The provision of an alternate sitting of the Leaving Cert exams was announced in 2021, with Minister for Education noting that the exams would be for students who "are unable to sit the main set of examinations due to close family bereavement, COVID-19 illness and certain other categories of serious illness to be determined."
This development was extremely welcome. However, since this announcement there has been no further information regarding details of the other categories of serious illness.
We have been advocating that access to the alternate sitting must includes students with epilepsy given the impact a seizure can have on a person's ability to sit their exam. At best, a seizure for a student before or during their exams will mean that their paper will be in no way reflective of their abilities – and at worst, will mean that they will be unable to sit their exam, with no other option currently but to sit their exam a year later.
Our Chief Executive Officer, Peter Murphy, recently wrote about our ongoing campaign on this matter in the Irish Times. 
We will be stressing these points as part of our meeting with the SEC and we hope that they will be reflected in the arrangements for the proposed alternate sittings. We will provide further updates on our website and social media channels as soon as they become available.