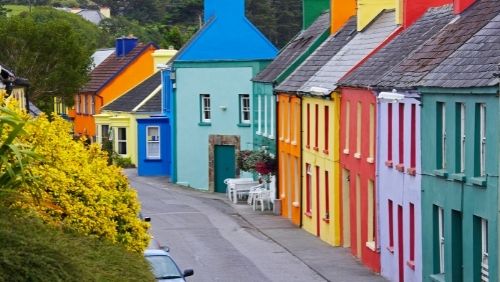 This piece for National Epilepsy Week was sent to us by Treasa Purcell from Co. Roscommon. There is an old Irish saying that it takes a village to raise a child and in this piece, Trease shares how a village can be vital in approaching #EpilepsyTogether......
It Takes a Village
I've discovered since my diagnosis a year ago, that it takes a village to get through a day with epilepsy. I'm writing this on a day where the fatigue feels like a ton weight bearing down on my body and mind.  Yes, I'm feeling fed up but mostly I'm feeling grateful for all the support I receive on a daily basis. 
My village is made up of a lot of wonderful people.
My family who help with school pick-ups/drop-offs, lifts to appointments. Weekend cups of tea in bed, hugs and much, much more.
My kids picking magical 'not tired' flowers for me. Telling me that as I hold them, their energy will flow into me. I hold them, feeling no magical effects but a whole lot of love nonetheless.
My colleagues memorising the mantra 'Time, Safe, Stay' to keep me safe in the event of a seizure. Reminding me to have a rest when I'm exhausted. Helping me out with that last bit of work at the end of the day.
My bus driver with the latest gossip and weather updates. Saluting everyone he passes on the road cos he actually does know everyone!
My friends and their understanding that I've got a two-hour window to meet up because the energy it takes to talk for that long will have me zapped.
My epilepsy community.  The calm reassuring advice from my Epilepsy Nurse. Funny epilepsy memes on Instagram.  Epilepsy Ireland reminding me that I'm not alone with this condition.
I got through the day, maybe I won't feel so tired tomorrow. I'm lucky to have such great support on days like today when I needed it most.
We would like to thank Treasa for sharing this fantastic piece for National Epilepsy Week. Remember that Epilepsy Ireland are there to support people with epilepsy and their families on their journey with the condition; and to provide information about the condition to their communities and villages so we can raise awareness of and increase understanding about epilepsy. Visit the 'Our Local Service" section of our website to find details of your local Community Resource Officer and get in touch if we can be of assistance.