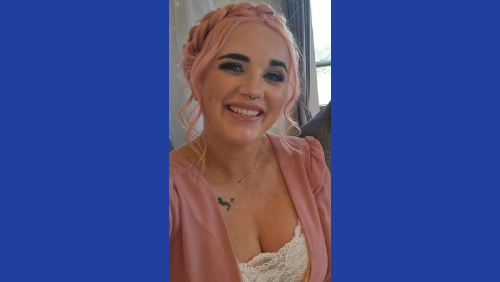 In this piece for National Epilepsy Week, Lauren Byrne raises awareness of how epilepsy can leave a person feeling alone, but how it always better to talk to others about how you are feeling….
With the theme of National Epilepsy Week being You, Me and Epilepsy – I felt compelled to highlight how epilepsy is so much more than seizures. The condition can impact a person's mental health.
My personal experience with epilepsy and the challenges it brought has had a huge impact on my mental health. I had an extremely tough few years – and was at a point where I saw no way out and attempted suicide.
I felt so alone, and I know that epilepsy played a huge part in me feeling like this.
I am so lucky to have come out the other side – much stronger than I was before.
I know that unfortunately, there have been many people who haven't got through to the other side and this is why I wanted to highlight the mental health impact of epilepsy as part of National Epilepsy Week.
Be wary of your mental health and remember the theme of this week - #EpilepsyTogether – talk to family, friends and loved ones to explain how you are feeling.
You are strong and you are not alone. I am proof of that.
Thank you for sharing this with us Lauren. Epilepsy can be an isolating condition and as Lauren, explained, can have further impacts that are much more than seizures. We have a resource on wellbeing which can be downloaded from the 'Lifestyle' section of our website and our Community Resource Officers are there for you to help support you on your journey with the condition.
However, if you are struggling with your mental health  – there are several resources and experts available to you. Details of these can be found by visiting the HSE website.
#EpilepsyTogether