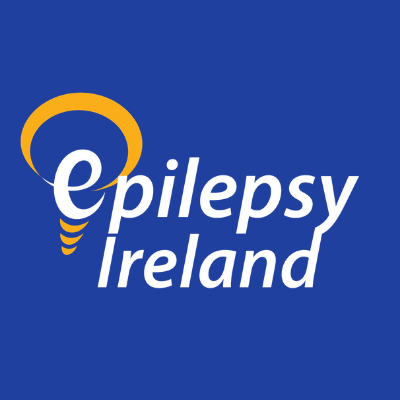 Our overall position regarding the use of cannabinoids in epilepsy is the same position we take on any other potential treatment – that the safety and efficacy of a treatment must be reliably established by high quality scientific evidence before its widespread use can be recommended.
As an organisation that funds epilepsy research, we welcome all efforts to develop safe and effective treatments for epilepsy including studies on cannabinoids that may lead to new medical treatments in the future.
The role of cannabinoids in epilepsy is a complex issue and our position on particular details (which may evolve as more evidence becomes available) is as follows:
We welcome the authorisation of Epidyolex in Europe for Dravet and Lennox-Gastaut syndromes. We strongly support its reimbursement for Irish patients under the Long-Term Illness Scheme and GMS (Medical Card) and we are continuing to advocate for this.
A clear distinction must be drawn between i) approved medications such as Epidyolex that have undergone rigorous efficacy and safety testing and ii) non-pharmaceutical products (whether CBD or CBD-and-THC) that are not authorised as medicines.
While there have been positive anecdotal accounts of some non-pharmaceutical cannabis-based products, there is a lack of robust evidence from high quality scientific studies to support their use as safe and effective treatments for epilepsy. As a result, these products cannot currently be assumed to be safe or effective treatments when compared to authorised medicines.
We are concerned by the risks associated with unregulated, unstandardised non-pharmaceutical cannabis-based products. While GMP-certification offers assurances to patients around manufacturing, quality and consistency, it does not offer the same level of reassurance as regulatory bodies such as the European Medicines Agency or Health Products Regulatory Authority (HPRA).
We are particularly concerned by the risks associated with products that contain significant levels of THC. The benefits of THC in treating epilepsy have not yet been established and its potential for long-term adverse effects, particularly in children, means that its use in epilepsy should be considered with extreme caution.
Given the largely unregulated marketplace that currently exists, the establishment of the Medicinal Cannabis Access Programme (MCAP) provides a safer, more controlled environment for people with severe, treatment-resistant epilepsy to access cannabis-based products that may for some result in fewer seizures and an improved quality of life. In particular we welcome the role played by the HPRA, the evidence-based clinical guidelines that underpin the scheme, and the development of a register to gather data which will help us better understand the role of cannabinoids in the future.
We support the right of people with epilepsy – in particular those whose seizures cannot be controlled with existing treatments – to legally access cannabis-based products (through initiatives like the MCAP or the Ministerial Licensing route) provided that there is clinical justification for doing so and the patient/caregiver is fully informed of the potential benefits and risks. We believe that these initiatives provide an opportunity for full and open communication between patients and clinicians, ultimately enabling safer, fully informed treatment decisions to be jointly taken.
Given the devastating impact of severe intractable epilepsy (including Dravet syndrome and Lennox-Gastaut syndrome), the limited treatment alternatives available to many individuals and families, and the sustained public and political profile of the issue in recent years, it is understandable that many within the epilepsy community are hopeful and expectant that cannabis-based products promise a new pathway to seizure control. For some people, that will be the case, and it is clear that CBD in particular will have a role to play in epilepsy treatment of the future. However, the evidence to date suggests that cannabinoids will not be the 'silver bullet' that many believe them to be. We believe that people have a right to reliable, trustworthy information on the subject and we would encourage the HSE and Department of Health to ensure that the launch of the MCAP is accompanied by a robust information and awareness campaign.
The development of safe and effective medications is a long and complex process. This takes time and significant financial investment. However, research in the form of well-regulated clinical trials represents the only safe and objective way to assess the potential of cannabis-based products. Epilepsy Ireland has invited applications under our Research Funding Scheme from researchers who want to pursue this area of research.
We do not have a position on the legal status of cannabis for recreational or non-medical purposes.
Read more: