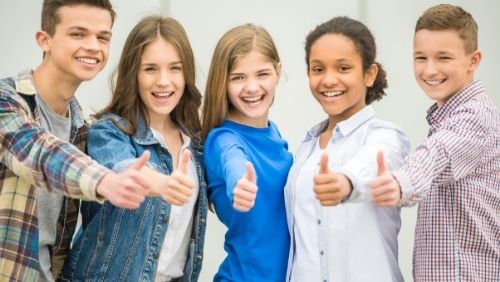 In the development of this section we have met many young people with epilepsy and their parents who have taught us a lot about what it's like to live with epilepsy and the challenges they have to face.
They have helped us to identify what young people want to know about at this stage of their lives and with their help we have developed this information. This section has facts about transition and moving to adult services. There is also a section on top tips for living with epilepsy and a small section for parents too. There are lots of links to resources at the back so you can find out more information if needed.
We hope you find it useful and interesting and that you feel more informed and empowered to face the challenges that may lie ahead on your journey towards adulthood.
For the purposes of this section the follow terms are used:
Young person, teenager or adolescent refers to anyone aged 12 upwards who will be moving from child-based to adult healthcare;
Parent(s) refers to whoever the young person would identify as their main carer(s);
Healthcare professional refers to anyone involved in your health such as doctor, GP, nurse specialist, psychologist, or social worker.
Our 'Moving Forward' booklet has comprehensive information for teens and young people with epilepsy. You can download and read the booklet from our website.