How2tell is for people with epilepsy who want to learn HOW to tell others about their epilepsy. Using the experiences of other people (adults aged 18 years+) with a range of forms of epilepsy, How2tell gives practical advice and helps you learn about other people's experiences of telling.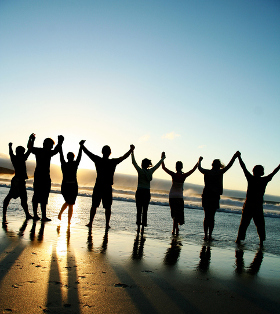 How2tell gives practical information about how to: 
Become comfortable with your epilepsy;
Understand the value in telling people;
Decide on who you should tell about your epilepsy and when is the best time and place to bring up the subject;
Use different opportunities to tell;
Tell people depending on who they are;
Make the message ordinary, and
Deal with reactions from who you tell.
How2tell is available as a smartphone app or printed as a booklet. Terms & Conditions apply.
Download the How2tell booklet here
Download the How2tell app: Check your phone settings and check the 'mute' setting is turned off, otherwise you may have problems hearing sound on the videos.
You can also acesss the 'Talking About Epilepsy' section here. 
The How2tell study was conducted by a research team led by Prof. Naomi Elliott from the School of Nursing & Midwifery, Trinity College Dublin, Ireland. The research team thanks the people with epilepsy who shared their invaluable experiences and everyone who supported the study. The quotes are written as spoken by people with epilepsy. The How2tell study was funded by Epilepsy Ireland and Health Research Board.
All content in the How2Tell section is the property of Trinity College Dublin and is provided on this website under a licence agreement. Epilepsy Ireland does not have editorial control over the content and shall bear no responsibility for any direct or indirect loss or damage resulting from the use of the information.
© Trinity College Dublin 2017. All rights reserved.