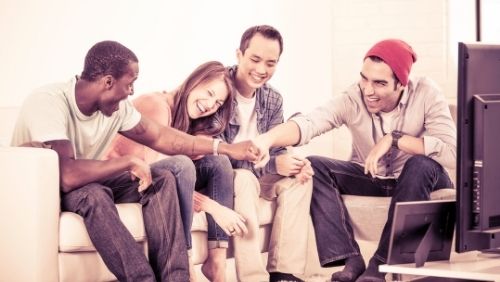 What is transition? 
Transition is all about growing up and moving on. Many teenagers/young people with a chronic condition like epilepsy may need to stay on medication and continue to attend hospitals for appointments throughout their life.
In healthcare we use the word 'transition' to describe the process of planning, preparing and moving from a children's healthcare service to an adult's healthcare service.
Transition should happen gradually, and starting early will give you, your parents and your healthcare team the time to talk about what healthcare you will need as an adult. You will also discuss which adult services will best suit your needs and when is the right time for you to make the move.
Not everyone's transition experience will be the same. Some young people with epilepsy may also have more complex health or learning needs. This may affect how independent they can be.
Why do I need to move on to adult services?
Healthcare professionals in children's services are expert in looking after children as they are growing and developing. As young adults you will have different concerns and needs and you will start to make your own decisions about your lifestyle and your health. The adult services are the most appropriate place for you to get the information and support you need to make these decisions.
Sometimes young people and their parent(s) are nervous and worried about leaving the children's service and the staff that have been caring for them. This can be difficult but it is good to think of this change as a positive sign that you are growing up and becoming more independent.
By the time you are at the end of the transition process, you may feel that you have grown out of children's services and are ready to move to an adult hospital. Once you get used to the adult hospital you should settle into your new routine and get to know your new epilepsy team.
Top transition tips for teens
Learn about your epilepsy and how it can impact on your lifestyle.
Spend some time in clinic on your own.
Practice asking and answering questions at clinic.
Write questions down beforehand so you don't forget them.
Find out what keeps you healthy, for example your treatment, diet and lifestyle.
Try to take some responsibility for remembering what your medicines are called, what they are for, how much to take and when to take them.
Learn how to get more supplies of your medicines.
Keep important phone numbers and appointment dates in your mobile phone, calendar or diary.
Know who your doctor, neurologist, epilepsy nurse, GP and pharmacist are.
Practice arranging appointments with your neurologist, epilepsy nurse and GP.