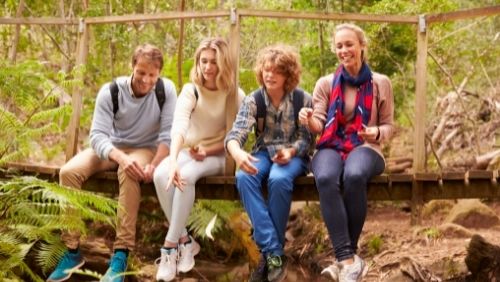 The teenage years can be difficult for everyone. It's a time of great change, new challenges and some dangerous temptations. When you have epilepsy, the risks and insecurities that go along with being a teenager are increased. 
As a parent you still have a big role as your son/daughter moves to adult healthcare. But depending on your child's needs, your role might change from being their primary carer to a more supportive figure. Some parents find this change hard. They can feel 'left out' as healthcare professionals focus more on the teenager and ask for their opinions. Often parents are more anxious than their teen about the growing up and moving on. Talking to the doctor/nurse about the adult service and what to expect can help. 
It is important to look after yourself during this time. It can help to be part of a support group, talk with family and friends. If you need help with the process you can ask to talk to the social worker or psychologist on the epilepsy team. Epilepsy Ireland has local community resource officers (CROs) and parent support groups in regions across the country that you may find helpful.  
If you have other children, they might need extra support at this time too. Although it might be a challenging time for you and your family, it's also a time when you can all celebrate your child growing more confident and independent. 
Check out our Epilepsy and School booklet and our Talking about Epilepsy booklet for further useful tips on how to talk to your teenager about epilepsy. 
Transition tips for teens 
Talk as openly as possible with your teenager about epilepsy and other concerns.
Help your teen find others to talk to through your local hospital service, Epilepsy Ireland's services, the adolescent advice line and other resources.
Encourage them to attend their appointments to meet the adult team who will be responsible for their care.
Teach them how to interact with medical staff.
Encourage them to speak up for themselves and help them to be involved in decision making.
Help them in understanding the adult healthcare system.
Encourage them to think of and ask their own questions. It may be useful to sit down a day or so before the clinic appointment to help them plan this.
As they get older encourage them to go to part of the clinic alone and explain that you can join them at the end to talk about any concerns.
Be there for them – with your continued support, your adolescent can learn to manage it themself.
Remember to look after yourself.