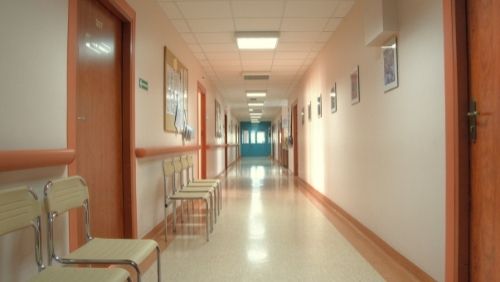 Primary Care
Before a diagnosis of epilepsy is confirmed you may have been seen by your GP. Your GP will need to refer you to a consultant neurologist or epileptologist to have investigations for epilepsy. Once your diagnosis is confirmed, the consultant will write to your GP to explain the diagnosis and what medication is to be prescribed.
Hospital Accident and Emergency (A&E)
When you first have a seizure you may be admitted to an A&E department nearby. If there is a local neurology service in the hospital you may be seen by a member of that neurology team. Then you may be referred for tests and follow up there, as an outpatient, with a neurologist or epileptologist. If there is no neurology service locally you will be seen by another doctor. On discharge your doctor may refer you to a neurology service at a different hospital as an outpatient.
Specialist Neurological Services
Epilepsy is a neurological condition and it is treated by consultant neurologists and epileptologists (neurologists who specialise in epilepsy) and their teams. Under the National Clinical Programme for Epilepsy specialist services are based in public hospitals in Dublin, Cork, Galway, Sligo and Limerick with further services in Waterford and Kerry also.
Some of the bigger neurology services now run outreach epilepsy clinics in some regional hospitals. These clinics are run by staff from the specialist public clinics on a part-time basis. Paediatric neurology services are based in Dublin at children's hospitals at Crumlin, Temple Street and Tallaght and also at CUH and Mercy Hospital in Cork. Children may also attend Consultant Paediatricians at paediatric units countrywide.
Specialist Nurses
Epilepsy Specialist Nurses are Clinical Nurse Specialists (CNS) or Advanced Nurse Practitioners (ANPs) experienced in epilepsy care and support. They see patients in the clinic and may be contactable by phone between appointments for epilepsy-related queries. The telephone helpline availability varies between services.
Pharmacists
Pharmacists are key members of your care team. It is important to keep using the same pharmacy where possible and get to know your pharmacist. They should be your first port of call for queries about your medication and its interactions. They can blister pack your medication to make it easier for you to remember to take it. 
Epilepsy Monitoring
In some cases a person with seizures may be referred to a monitoring unit for a video EEG. Video EEG is used for diagnostic assessment to get more detailed information about seizures and testing for surgery suitability. Both Beaumont and Cork University Hospital have monitoring units, with dedicated specialist nurses attached. There are four beds in the Beaumont unit and two in Cork.
Epilepsy Surgery Programme
Surgery services are based in Beaumont Hospital. When monitoring and tests have been completed the epilepsy surgery team will decide if the person is a suitable candidate for surgery. The multi-disciplinary team includes a neurosurgeon, paediatric and adult neurologists, epilepsy nurse specialists, neuroradiologists, psychiatrists, neurophysiologists and psychologists.
Neuropsychologists
Neuropsychologists specialise in the psychology of neurological disorders. There are adult and paediatric neuropsychologists attached to some hospitals. They offer a wide range of clinical services such as assessments of memory and cognitive function.