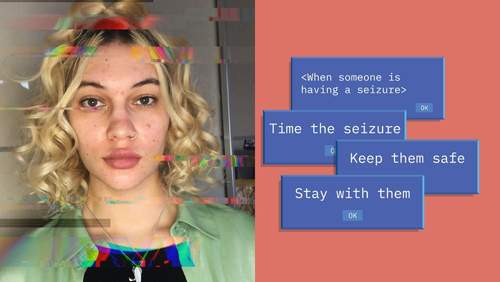 "My name is Leah and I'm from Cabra in Dublin. I'm 19 years old and I'm currently doing a business course and hoping to study Law next year.
I'm also a part-time sales assistant in IKEA. I have epilepsy 6 years and I was diagnosed back in 2014 when I was 13.  My seizures come out of nowhere and I'm never aware of when I'm getting a seizure. They come out of nowhere with no warning.  I also get absence seizures - I always get a feeling of déjà vu and like I've no control over my own body. When I get the feeling I always sit on the floor and try calm myself down. I don't be able to talk, all I can do is cry.
The key message I'd like the public to know about epilepsy is that anyone can develop epilepsy at any age. I'd also like for the public to know how to help someone that's having a seizure."