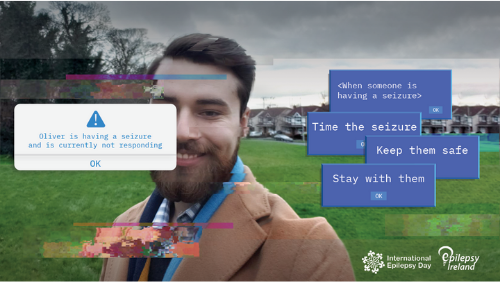 As part of the lead up to #EpilepsyDay, we commissioned a survey of 1,000 members of the general public on their understanding, knowledge & attitudes towards epilepsy.
The survey was conducted online between the 13th - 17th January and received a full compliment of 1,000 responses. 
The key findings of our survey are as follows:
-40% of respondents said they have little to no knowledge of epilepsy
-50% said they have witnessed a seizure at some point in their lives
-87% completely underestimated the prevalence of Epilepsy in Ireland
-44% indicated that they would time a seizure as an immeadiate action if witnessing a seizure
This research was undertaken by Amarach Research on Epilepsy Ireland's behalf and the findings show why days like International Epilepsy Dya are required to increae awareness around the condition. Respondents to the survey  seem to believe that epilepsy as a condtion is quite rare when the reality is that it is much closer to home that they may think.
The full survey results are available for download at the end of this article and
HERE
. 
Please do your utmost to spread our campaign far and wide today and make Ireland epilepsy aware. You can see our campaign
HERE.
#EpilepsyDay #TimeSafeStay