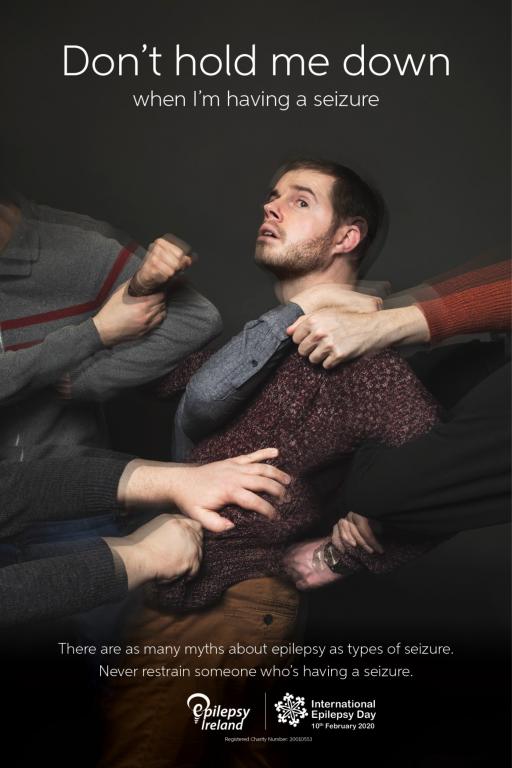 On International Epilepsy Day, February 10th 2020, Epilepsy Ireland is highlighting that there are as many myths about epilepsy as there are types of seizures.
One such myth is that a person should be restrained during a seizure.
Step forward Gerard Kennedy – a Human Resources professional from Kildare – and our certified "restrain the person" myth buster this #EpilepsyDay.
Restraining a person during a seizure is a MYTH.  Never restrain a person during a seizure.
Instead, follow these simple first-aid steps.
Other myths we are trying to bust this International Epilepsy Day are:
Remember to sort the myths from the facts.