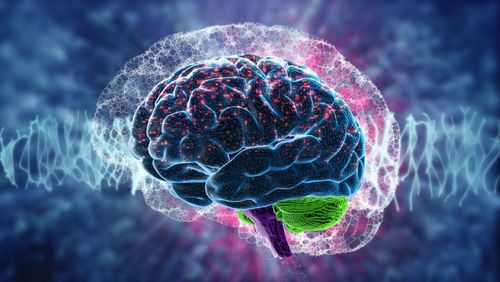 Our current 5-year Strategic Plan highlights investment in epilepsy research as a key strategic aim as we continue our work towards a society where no person's life is limited by epilepsy (the full Strategic Plan (2022-2026) can be found by visiting the 'Publications' section of our website.) We want to fund any area of research that has the potential to add significantly to existing knowledge into the causes, cures, care, treatment, impact and effect of any type of epilepsy, including SUDEP. We encourage proposals for all types of research including basic, clinical, psychosocial and health services research.
We focus not only on a proposal's scientific quality but also on its relevance to people affected by epilepsy and its potential to deliver tangible benefits/outcomes to the lives of people with epilepsy through a targeted investment. Ahead of each call for proposals, we may identify a number of specific priority research areas by consulting with our members, volunteers and service users. This can form the basis for our research call. Proposals received will undergo an extensive evaluation process which is outlined below. 
**Please note that our latest call for Research Funding applications has now closed. However, for researchers who may be interested in applying for a future call, the application process & details remains live so you can familiarise yourself with the process. You can find this by visiting the 'Apply for Funding' page within the Research section of our website. **
Evaluation Process
Applications received under our Research Funding Scheme undergo a rigorous review process to ensure that the charity's fundraised monies are invested in the projects that can have the greatest impact. This involves:
Internal Administrative Review
International Peer review of applications
Applicant's feedback to international peer reviews.
Evaluation and ranking by Epilepsy Ireland's Research Peer Review Committee
Review by HRB-HRCI Joint Funding Scheme Selection committee. You can find further details on the HRB-HRCI Joint Funding Scheme by visiting the 'Health Research Charities Ireland' website. 
Research Review Committee 
Prof Martin Brodie, Chairman
Dr Danny Costello, Adult Neurology
Dr Bryan Lynch, Paediatric neurology 
Dr Cathy Madigan, Neuropsychology
Prof Mark Cunningham, Basic Neuroscience
Dr Christine Linehan, Intellectual disability
Dr Patrick Dicker, Medical Statistician 
Cora Flynn, National Programme for Epilepsy Lead Nurse,
Dr Cian McCafferty, Electrophysiology
Ms Margaret McCahill, Patient representative/ Pharmacist
Prof Norman Delanty, Adult neurology**
Prof David Henshall, Basic neuroscience**
Dr Gianpiero Cavalleri, Genetics**
Dr Ailbhe Benson, Patient representative**
Those with ** beside their name did not participate on the Committee in the 2021/2022 Research Funding call.