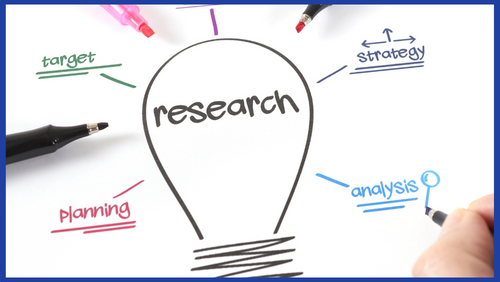 We receive numerous requests from researchers and students seeking our help in assisting with their projects or seeking participants for inclusion in their studies.
We are delighted to hear from researchers and students with an interest in epilepsy and where possible, we will strive to support studies that have the potential to add to the knowledge base or generate data which could improve the lives of people living with the condition. 
If you are looking for assistance with your research, please read the guidance below before getting in touch as it will help  streamline your request and help with its dissemination. 
---
Where possible, we are happy to provide preliminary guidance to students about their proposed work, for example on the relevance to people with epilepsy, PPI, study design etc. However, we cannot assist literature searches/reviews. These are critical aspects of the research process and can be performed via a number of online sources such as PubMed. We also cannot assist with data collection, data analysis or report writing. We also do not ordinarily provide any financial assistance outside of our normal research funding processes.
We are also happy to promote participation in good research studies to our members and service users and encourage people to take part where feasible. If you would like us to highlight your study to our members and service users e.g. through our website, newsletter, social media, events etc, the first three criteria you should meet are:
Your work is linked to an established University, College or Research Body. If it is not, it is unlikely that we will be able to make a public call on your behalf. One exception to this is the Young Scientist competition where researchers are secondary school students.
Your work is relevant to people with epilepsy and/or to the work of Epilepsy Ireland. When completed, will it contribute to the epilepsy knowledge base?
Your request is reasonable and of minimal disruption to staff & service users of Epilepsy Ireland.
If your proposal meets the above criteria, we will then need some further information from you to review before proceeding any further. This includes:
Confirmation of Ethics Approval from the relevant institution
A summary of the research study including the research question, aims, methodology and timeframe proposed. Note that if the study relates to under 18's, further consultation will be required.
A copy of any participant questionnaire to be used.
A copy of your participant information sheet. This should include information in plain English on the aims of your study, what will be involved for participants, use of data & data protection, any risks involved, contact information of you and your supervisor and any other information participants need to know.
Details of your start/finish timelines. We often have a number of requests simultaneously and this information will help us schedule public calls for volunteers.
We also ask for a commitment that results will be communicated to study participants and to Epilepsy Ireland. Where our members or service users have participated, we would be happy to highlight your results (when appropriate) on our site, social media or other appropriate channels.
It is likely that we will ask you for a brief plain English summary for inclusion on our website explaining the study; how study will be of benefit; and how to get involved. This will be uploaded to our website along with the participant information leaflet, shared on social media etc.
---
How we can help if above  is met?
We will highlight your study to our service users, members and the wider public through our website, social media, newsletter and Ezine as appropriate.
We may be able to highlight it at relevant events if printed flyers can be provided.
We may also be able to include flyers with our quarterly newsletter – note that printing costs/response envelopes etc. must be borne by the researcher/institution.
In all promotion, we will ask potential participants to contact the researcher directly. We cannot contact individual members or service users by phone/ text on your behalf.
In limited circumstances, we may be able to facilitate groups or allow researchers access to support group settings (only with full consent of group members). Any request will be balanced against time commitments needed by our service users and staff.
We would ask that researchers please give us ample time to review & disseminate the above. Our outbound communications - including social media - are regularly scheduled for for days/weeks in advance. Therefore, if you are contacting us on the Friday about looking to recruit participants by the following Thursday, it is unlikely we will be able to accommodate this due to existing work plans. Please be conscious of this when submitting requests to our team. We would also be grateful if researchers can acknowledge Epilepsy Ireland's support and the support of our members/ service users when disseminating your results.
Thank you for your interest in epilepsy and Epilepsy Ireland. Please do not hesitate to contact us on 014557500 or info@epilepsy.ie for further information.