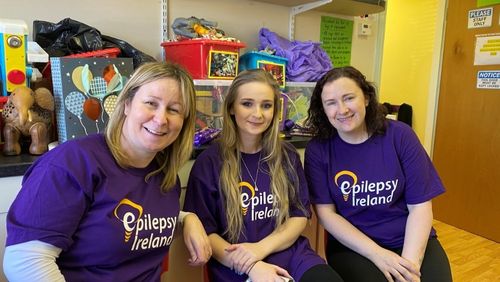 Purple Day® is Epilepsy Ireland's biggest fundraising day of the year. As part of the day, our volunteers host events in their local communities to help raise the funds required to continue our journey towards a society where no person's life is limited by epilepsy. 
In years gone by, our dedicated volunteers have hosted coffee mornings in their home; organised purple themed non-uniform days at school; had purple themed days at work; or sold our purple wristbands in their local communities - all to raise funds for Epilepsy Ireland!
The day is an incredible opportunity to get the wider community involved in epilepsy awareness and learning more about the work of Epilepsy Ireland - as simply wearing purple on the day means you are part of Purple Day®!! 
Many people may be reading this and wondering "Why Purple?" Well, Lavender is seen as the international flower of epilepsy and Cassidy Megan, the founder of Purple Day®, when organising the first Purple Day® in Canada, made this connection and the day was born! Little did she know that the day would grow to be a huge global day for the entire epilepsy community!
Another key aspect of Purple Day® is building across Ireland lighting up purple to help raise awareness of efforts and help support our fundraising efforts. Over the years we have key landmarks and well-known buildings light up purple in support of Epilepsy Ireland. 
Purple Day® takes place annually every year on the 26th March. 
Will you be part of this global event, go purple to raise awareness and help raise vital funds for Epilepsy Ireland? Get in touch with our team if you would like to arrange an event; have your building light up purple or get involved in our fundraising efforts for the day! You can email our team on fundraising@epilepsy.ie.

---
About Purple Day®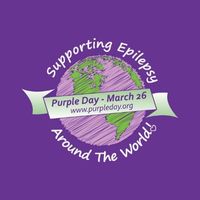 Purple Day® is an international grassroots campaign founded by Canadian woman, Cassidy Megan. The day sees people across the world encouraged to wear purple in the name of epilepsy awareness and well-known buildings across the globe also light up purple in recognition of the estimated 50 million people living with epilepsy across the globe. Purple Day® is a Registered Trademark of The Anita Kaufmann Foundation.
For more on Purple Day®, visit Purpledayeveryday.org.
---