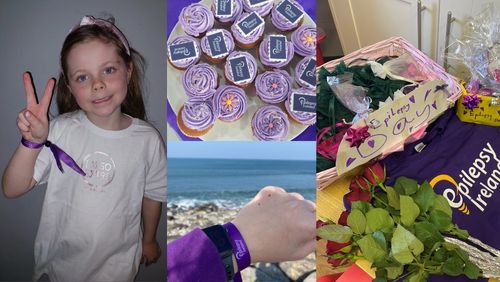 As someone new to epilepsy, the support, understanding and education provided is absolutely invaluable. The initial diagnosis and anxiety that can come with it, can turn the world into a frightening place. I certainly found it limiting and unsettling. With the help of my medical team and the incredible support of my Community Resource Officer, I've been able to broaden my horizons once again, and recognise epilepsy for what it is: a new chapter of my story, which I need to learn to manage and understand, rather than something that has to be a defining feature. The more I can appreciate this, the easier it will be to take it into work and new social situations.
Purple Day® is our biggest fundraising day of the year and took place on the 26th March 2023. We appealed for the support of the Irish public to continue our journey towards a society where no person's life is limited by epilepsy. 
The quote above  from one of our service-users scratches the surface of the work we do. With over 45,000 people living with epilepsy in Ireland, we are here to help support people with epilepsy and their families on their journey with the condition; work within communities to provide education and support about the condition; raise awareness and increase understanding of the condition amongst the public; advocate for policy changes that will help to improve the lives of people with epilepsy and their families; and to invest in Irish epilepsy research to build knowledge on the condition.
This work would not be possible without the generosity of the public and on Purple Day®, there were incredible efforts to help continue this work through awareness raising initiatives and fantastic fundraisers. If you were unable to give on the day itself, there are still two key ways you can help, which we have outlined below.
Make a Donation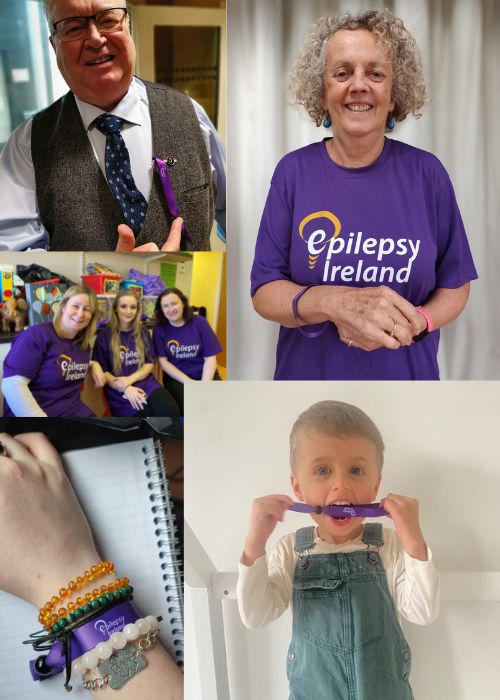 Any donation, no matter the size, assists us greatly with the work we do across Ireland. Please consider making a vital donation on our website.
---
Get your Wristband!
Another way to help us raise funds is by purchasing your very own purple wristband. The wristbands help to not only raise awareness of epilepsy on Purple Day®, but year-round!
---
We would like to thank everyone for their support for Purple Day®. If you're interested in hosting an event in the future in support of our work, please email our team on  fundraising@epilepsy.ie - we'd love to hear from you! 
For members of the public seeking to learn more about our work, our latest Annual Report can be found by visiting the 'Publications' section of  our website; while further information on how we generate and use our funds at Epilepsy Ireland can be found in our latest Use of Funds statement by visiting the 'Governance' section of our website. 
Once again - thank you for your support and together, we can achieve a society where no person's life is limited by epilepsy. 
---
About Purple Day®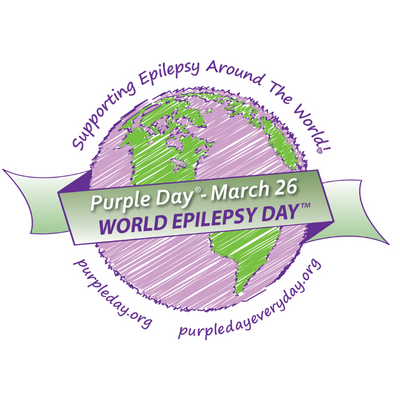 Purple Day® is an international grassroots campaign founded by Canadian woman, Cassidy Megan. The day sees people across the world encouraged to wear purple in the name of epilepsy awareness and well-known buildings across the globe also light up purple in recognition of the estimated 50 million people living with epilepsy across the globe. Purple Day® is a Registered Trademark of The Anita Kaufmann Foundation.
For more on Purple Day®, visit Purpledayeveryday.org.
---