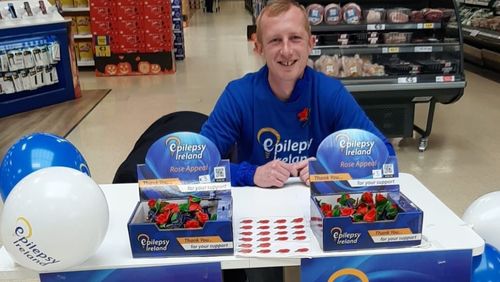 Do you want to join a vibrant community of enthusiastic fundraising volunteers to take part in exciting opportunities and campaigns?
Would you like to develop skills in fundraising and event organising?
Could you help raise vital funds and support the work of Epilepsy Ireland?
As an EI Fundraising Volunteer you will be joining an important community of creative volunteers who will play a key role in helping the organisation set up community fundraising events, take part in fundraising challenges, help promote Epilepsy Ireland at collection events across our communities or by getting your local school or workplace involved in our fundraising efforts!
If you decide to sign up you will be invited to join our Facebook group where you can connect with us and other volunteers, exchange ideas, brainstorm and learn from others. As an EI Fundraising Volunteer you'll also have the opportunity to participate in periodic webinars and training seminars to help develop your skills in community engagement and successful fundraising!
Most importantly, you'll be part of a team supporting Epilepsy Ireland's vision to achieve a society where no person's life is limited by their epilepsy.
To sign up to become a fundraising volunteer, fill in the volunteer form by visiting the 'Shop' section of our website. 
If you have any further questions, please email our team on fundraising@epilepsy.ie.