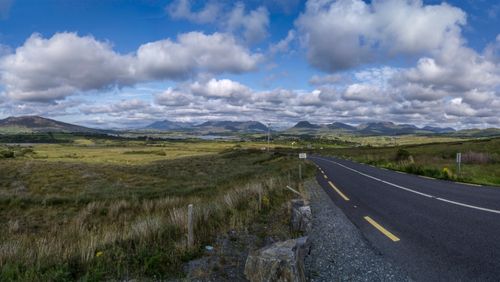 Are you interested in raising awareness and funds for Epilepsy Ireland in the lead up to International Epilepsy Day? Do you want to get your New Year's resolutions off to a flying start by contributing to an international campaign?
If the answer to both these questions is yes, then the 50 Million Steps for Epilepsy challenge is for you!
2023 will be the third year of the 50 Million Steps for Epilepsy challenge – which is organised by our colleagues in the International Bureau for Epilepsy. The premise behind the challenge is simple – there are 50 Million people living with epilepsy across the world so the challenge is to collectively walk 50 Million steps in recognition of each and every one of these people in the lead up to International Epilepsy Day.
We would love to see a strong Irish contribution to the overall steps counter – and the challenge represents a way to raise awareness of our fast-approaching International Epilepsy Day campaign, as well as an opportunity to raise funds for Epilepsy Ireland.
The challenge began on January 9th and will run until International Epilepsy Day on February 13th – with the aim to walk, run, jog or wheel 50 Million steps in that period.
Taking part in support of Epilepsy Ireland is simple! All you have to do is:
Set up a Facebook Fundraiser to let friends and family know you're taking part in the #50MillionSteps campaign in support of Epilepsy Ireland in the lead up to International Epilepsy Day 2023. To set up a Facebook Fundraiser, visit the Facebook website. We have also included a special cover photo for your fundraising page that is available to download by visiting the Dropbox website. (We are advising people to set up a Facebook fundraiser as there are no fees associated with the platform and funds donated are transferred directly to Epilepsy Ireland – meaning you can focus on getting your steps in!)
Log your steps beginning from January 9th. People with a Fitbit or step tacker can easily track their daily steps. Anyone who has a smart phone can also use this to track their steps. If you do not have a tracker or smartphone, participants can estimate their steps. On average, there are 1,350 steps in 1 kilometre. If you walk just over 3.8 kilometres, the average person will have achieved 5,000 steps. Input your daily step count into the international counter by visiting the 50 Million Steps for Epilepsy website  but also let us know your daily step count by emailing us on fundraising@epilepsy.ie or by tagging us in your daily updates on your Facebook fundraiser
We look forward to seeing your pics from the challenge!
If you have any further questions, please email fundraising@epilepsy.ie.
For further information on #EpilepsyDay, visit the 'International Epilepsy Day 2023' section of our website.
#50MillionSteps