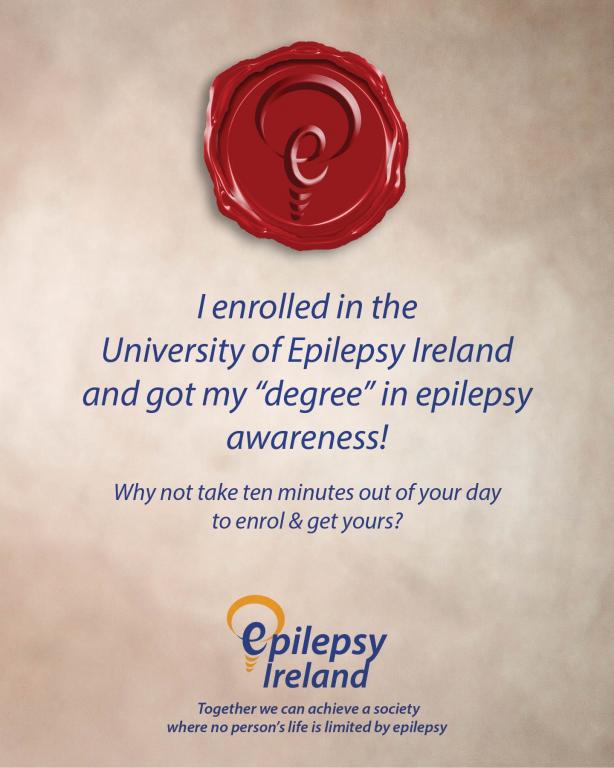 You've done it - you've got your degree!! Save your degree to your camera roll by pressing and holding the image or right click it and save to your desktop; you can share the image alongside the status in bold below.
I earned my "degree" in Epilepsy Awareness ahead of #EpilepsyDay 2023. Why not get yours  by clicking the link below?
https://bit.ly/EIDegree
Be sure to tag us as well and let us know that you've took the time to graduate.
As you have seen from the different modules included in your degree, there is so much information and misconceptions surrounding epilepsy - these modules have only scratched the surface to give you a basic understanding of the condition.
Help us continue to educate and raise awareness of epilepsy amongst the public while also providing vital services for people with epilepsy and their families. You can make a donation to our work by visiting the 'Donate' section of our website. 
To gain a more detailed understanding of epilepsy, visit the 'Epilepsy Information' section of our website. Alternatively, please do not hesitate to get in contact with our team of Community Resource Officers should you require further information or support. You an find their details by visiting  the 'Our Local Service' section of our website.