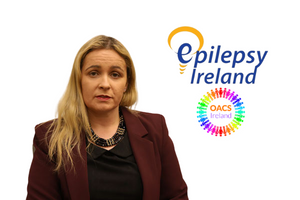 In the Dáil last Thursday, our ongoing campaign regarding outstanding matters concerning Sodium Valproate (Epilim) was raised during Leaders Questions in Dáil Éireann.
The matter was raised by Laois-Offaly TD, Deputy Carol Nolan.
In the Dáil debate with the Tánaiste, Deputy Leo Varadkar, Deputy Nolan raised the key outstanding issues regarding our ongoing campaign with OACS Ireland on this matter – including the establishment of an inquiry to investigate the historical licensing and prescribing of Sodium Valproate in Ireland; the services which families impacted require; and the establishment of a stakeholder group to strengthen and review existing risk reduction measures on the prescribing and dispensing of the drug to ensure that no other family is impacted by Sodium Valproate in the future.
You can watch the Leaders Questions debate in full in the video below:
We would like to thank Deputy Nolan for raising this issue during what is the central daily debate in the Dáil.
Regarding the establishment of the inquiry, we are pleased to confirm that a draft Terms of References has now been received by Epilepsy Ireland and OACS Ireland for the prospective inquiry. After nearly a year of waiting on draft terms of reference, it is welcome to now finally have insight on the inquiry. Dialogue and discussion on the draft terms of reference between the Department of Health and our organisations is currently ongoing.
In the interim, you can read more about Sodium Valproate at the following links – some of which were referenced by Deputy Nolan in her speech:
Finally, as always highlighted in all of our articles concerning Sodium Valproate-  women and girls should not stop taking valproate without first discussing it with their doctor.
If you require further information, please do not hesitate to get in touch with your local Community Resource Officer or contact our colleagues in OACS Ireland.