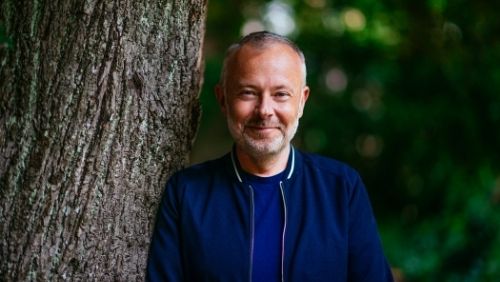 We have been proud to call Rick O'Shea our Patron for over a decade.
Having been diagnosed with epilepsy at the age of 16, Rick has constantly shone a light on the condition through his roles on radio and has been a source of inspiration to people of all ages living with the condition in Ireland today.
"It's a pleasure to help Epilepsy Ireland in shining a little light on the condition and why it shouldn't prevent you from leading a full, successful life" – Rick O'Shea
After undertaking the journey that many people with epilepsy go through in finding the right combination of medication suitable to their needs, Rick has been seizure- free for 9 years as of this writing.
Rick is currently the host of RTÉ Book Show on RTÉ Radio 1 and also currently presents on RTÉ Gold from 10am -1pm having previously presented on RTÉ 2FM.  
Rick has a keen interest in the literary world and runs the Rick O'Shea book club on Facebook which can be found here. If there's a literary event happening near you, no matter where you are in the Country, it won't be unusual to see Rick there!
At every availability, Rick has done his utmost to raise awareness of epilepsy to his audiences, being a point of contact for Epilepsy Ireland to his listeners.
He has undertaken countless media interviews on the behalf of Epilepsy Ireland in order to break down stigmas associated with the condition; represented Epilepsy Ireland at international events; and promoted our fundraising efforts which are so vital for the services we provide to people with epilepsy and their families.
Rick has profiles on Twitter & Instagram so be sure to give him a follow!
Thank you Rick for everything you do for Epilepsy Ireland and we are proud to call you our Patron!