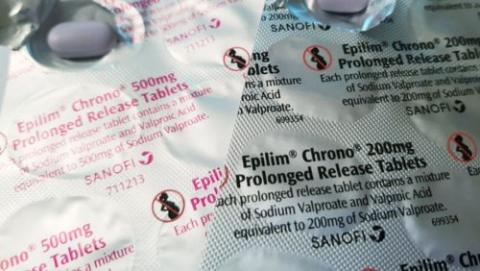 As many of our members, supporters and volunteers will know, Epilepsy Ireland has been campaigning alongside our colleagues in OACS Ireland for the establishment of an inquiry to investigate the historical licensing and prescribing of the Anti-Seizure Medication, Sodium Valproate (Epilim).
The Minister for Health, Deputy Stephen Donnelly, confirmed his intention to establish an inquiry in November 2020, a watershed moment for the many families affected by in-utero exposure to the drug.
However, since then, there have been protracted delays in having the inquiry established. It has been a frustrating process, especially for families who have been directly impacted.
Draft Terms of Reference for the inquiry were agreed with Epilepsy Ireland and OACS Ireland in late 2022, and since then, we and OACS have been regularly meeting with the Department of Health to push forward the establishment of the inquiry.
In our most recent meeting, it was confirmed by Department of Health Officials that a memo to Government to formally establish the inquiry would be put before the Cabinet within the month. This has now been confirmed publicly on the Dáil record, following a response to a Parliamentary Question Deputy Carol Nolan from the Minister for Health. You can see the Parliamentary Question response below:
______________________________________________
For Written Answer on : 16/05/2023
Question Number(s): 644 Question Reference(s): 22621/23
Department: Health
Asked by: Carol Nolan T.D.
______________________________________________

QUESTION

 

To ask the Minister for Health if he will provide an update on proposals to establish an independent inquiry into the use of, and adverse outcomes related to, sodium valproate (epilim) in Ireland; and if he will make a statement on the matter.

REPLY

Work is currently underway in the Department of Health to bring forward a Memo for Government to establish a Non-Statutory Inquiry into historical use of Sodium Valproate.

This work is now nearing completion and it is expected that the Memo for Government will be brought forward within the coming month. 
We eagerly await the Cabinet's approval this long-awaited and necessary inquiry. The latest developments hopefully indicate that we are approaching the "end of the beginning" and that we will enter a crucial new phase at the beginning of the summer.
As soon as further updates are available, we will post them to our website and social media channels.
To learn more about this issue, visit the 'Advocacy' section of our website.
Further information
**PLEASE CONTACT YOUR HEALTHCARE TEAM IF YOU HAVE ANY CONCERNS. DO NOT STOP TAKING VALPROATE WITHOUT FIRST SPEAKING WITH YOUR PRESCRIBER.**