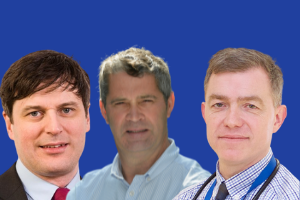 Over the past week, there has been significant coverage around an issue we highlighted as part of National Epilepsy Week concerning the Medical Cannabis Access Programme.
Earlier this year, alongside Ireland's leading epilepsy clinicians, Epilepsy Ireland wrote to the Minister for Health identifying a number of issues that need to be addressed in order to ensure the programme can be utilised for suitable patients with epilepsy.
The most crucial aspect of the concerns we raised jointly is that the programme currently contains no product that meets the Department of Health's own clinical guidelines for the use of medical cannabis & cannabis based products in epilepsy.
You can read more on this issue by visiting the 'Advocacy' section of our website. 
A number of leading Irish Neurologists have been explaining the issues further in the media this week and at the links below, you can read the recent articles on this matter.
We will continue to work alongside clinicians to have the issues with Medical Cannabis Access Programme addressed.
More detailed reading on medical cannabis and the treatment of epilepsy can be found by visiting the 'Treatment' section of our website. 
**Please talk to your doctor or epilepsy specialist nurse if you are using or considering using any cannabis-based product**