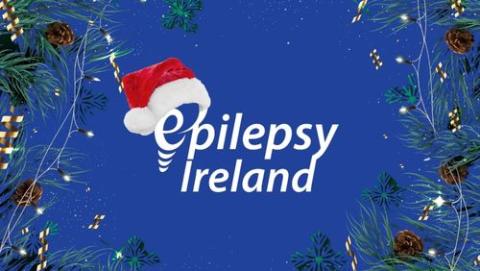 As we approach the end of the year, it is always a good time to reflect on the year that was, before we look ahead to 2023 with the hope and optimism that the New Year always brings!
2022 has been an incredibly busy and very productive year for Epilepsy Ireland. At the beginning of the year, we had a major milestone in one of our long-running advocacy campaigns when we met with the Minister for Social Protection to discuss our proposals around improving access to the Free Travel Scheme for people with epilepsy. The Minister has since indicated that a final report has been prepared on our proposals. We will continue our work on this in 2023 and you can read more about developments on this issue by visiting the 'Advocacy' section of our website.
Alongside the day-to-day support that our dedicated team of Community Resource Officers provide, we introduced a new service development this year, which I am pleased to say will continue into 2023. Initially starting on a trial basis, Mid-Morning Mindfulness has grown to become a popular and valuable offering of our service. The practice of mindfulness can be a very useful tool for people with epilepsy and their families in helping to manage the challenges and anxieties which can be associated with the condition.  Upcoming mindfulness sessions are now in the 'Events' section of our website, along with details of some other events we have already planned for 2023 including a new service for young people with epilepsy; creative workshops for siblings of children with epilepsy; and a special arts-based programme for 10 – 13-year-olds with epilepsy.
TIME – SAFE – STAY were the three key words we promoted on International Epilepsy Day this year – in a unique way!! The campaign was eye-catching to say the least – with volunteers Wayne O'Reilly, Lucy Prevo and Lisa Whelan donning a suit of armour; a zorb ball; and a bubble wrap suit to highlight the fact that people with epilepsy do not have to be treated differently, and that the easiest way to protect someone during a seizure is by remembering the key words of TIME, SAFE, STAY! You can see the feature campaign video below….
The campaign had over 2.5 million impressions across social media, and was backed up by our media volunteers across the country taking to the airwaves to support epilepsy awareness by sharing their stories of living with epilepsy for #EpilepsyDay.
We're really excited for the next #EpilepsyDay next year already – so be sure to save the date – February 13th, 2023! In the meantime, you can continue to promote epilepsy awareness over Christmas by encouraging friends and family to visit the 'Seizure First Aid' section of our website – or tell them to get their "degree" in epilepsy awareness by visiting the 'Awareness & Campaigns' section of the site.
It has also been an incredible year for our efforts to invest in Irish epilepsy research. This year we committed funding to not one, not two, not three, not four, but a record FIVE new epilepsy research projects, to a combined value of €340,000 in the coming years. We were even hoping to announce a sixth, but that's going to have to wait until January. The new projects focus on the impact of seizure detection devices; biomarkers for SUDEP in Dravet Syndrome; targeted treatments for Temporal Lobe Epilepsy; predicting autoimmune encephalitis; and biomarkers and potential future treatments for CDKL5 Deficiency Disorder. This would not have been possible without the continued support of our members, supporters, and volunteers – and particularly all those who have subscribed to our 'Time for a Break' monthly draw supporting our research investments. A huge thank you to everyone who has supported epilepsy research! To learn more, visit the 'Research' section of our website.
Following two Covid-affected years that made it very difficult for volunteers to fundraise for EI, several amazing volunteer-led events took place in 2022 to support our work. Epic Cycles seemed to be the theme of the year with the East Cork Tribe heading from Malin to Mizen in memory of the late Marie Sexton and raising over €15,000. Paul Kirwan and Sean Doolan from Offaly also decided to cycle the length of the country in recognition of their niece Becky, who has lived with epilepsy her entire life – raising over €6,000 in the process. And of course, the Cycle for Shane – a cycle set up in memory of the late Shane Corrigan – travelled all the way from London to Achill in order to raise funds and awareness for both Epilepsy Ireland and our UK colleagues in SUDEP Action. Funds raised will enable some significant developments in the coming years aimed at reducing SUDEP risks in both Ireland and the UK. There are too many other events to mention by name, but we thank everyone who contributed during the year, and please know that every amount raised for our work is vital and greatly appreciated.

SUDEP is a rare but devastating consequence of epilepsy. For this year's SUDEP Action Day, we highlighted SUDEP risks and remembered those sadly no longer with us due to SUDEP. Both Katie Young and Megan Corrigan shared incredible testimonies of their siblings Louise and Shane who sadly passed away due to SUDEP (you can read their stories by visiting the 'SUDEP' section of our website). We hope that in 2023, we will have the first ever national incidence data on SUDEP from research supported by Epilepsy Ireland and the Health Research Board, data that can be used to kickstart a national approach to promote SUDEP prevention.
For the first time this year, a deferred sitting of the Leaving Cert was established. This was something that Epilepsy Ireland had been seeking for many years for students who experienced a seizure before or during their exams. Unfortunately, the new system, announced days before the Leaving cert began made a distinction between students who had a medical emergency before their exam and those who had one during their exam. Students having a medical issue during the exam would not be eligible for the deferred sitting. This led to direct examples of students being treated differently. Rachel Langan's experience was a case in point . Rachel experienced a seizure during her history exam but was told that she would not have access to the deferred sitting. Meanwhile, another student who experienced appendicitis during his exam was eventually granted access to the deferred sitting. Supported by Epilepsy Ireland, Rachel shared her story in the media to help bring about change. Early in the new year, we will be meeting with the State Examinations Commission to seek a resolution to this long-standing issue once and for all. You can visit the 'Advocacy' section of our website to read more about this.
While the summer began with the Leaving cert, it ended with the return of our in-person national conference. It was fantastic to once again be able to meet face to face, as well as stream the event live online. You can look back on conference presentations by visiting the 'Our Services' section of our website.
The national conference also witnessed the launch of our Strategic Plan 2022-2026. The Plan is a blueprint for what our organisation aims to achieve over the next five years. Focusing on six key strategic themes, the plan also redefines the organisation's mission and defines a set of core values that our organisation holds dear and acts in accordance with. The plan is ambitious and significant challenges lie ahead in resourcing the plan, particularly in light of the current economic climate. However, the EI Board and staff team are determined to turn plans into reality to further improve the lives of people with epilepsy and their families over the next five years. You can download and read the plan from the 'Governance' section of our website.

As we look to the year ahead, please continue to support us in any way you can -  we recently launched our Christmas Appeal which outlines several key ways you can support our work over the festive period or, if you're considering on getting further involved in our work, why not consider hosting a fundraising event for our biggest fundraising day of the year in 2023 – Purple Day® on March 26th? Contact our team by emailing fundraising@epilepsy.ie or visit the 'Fundraising' section of our website to learn more about each of the above, and other ways you can support our work.
With 2022 coming to an end, I am proud of the work our organisation, and in particular our magnificent staff team in Dublin and around the country, has delivered this year. This would not be possible without the support and dedication of hundreds of members, supporters, and volunteers who answer our calls, take part in and organise events, and use their voice to spread awareness or support epilepsy advocacy.
We know that this past year has been incredibly difficult for so many due to the cost-of-living crisis, the impact of war in Europe and the cost of COVID-19 still being felt, but you have continued to support us throughout the year without hesitation.  Please continue to be there with us in 2023 – it is only by working together that we can achieve our vision of a society where no person's life is limited by epilepsy.
I hope you and yours have a wonderful Christmas and peaceful New year.
Yours faithfully,
Peter Murphy
Epilepsy Ireland CEO