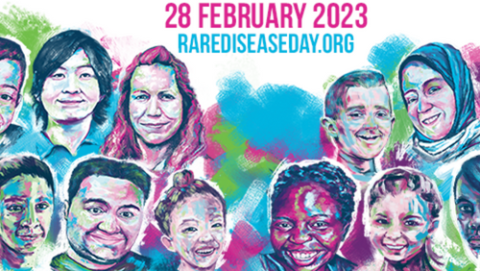 Today is Rare Disease Day. It is estimated that there are over 300,000 people living with a rare disease or a condition in Ireland today – and this day is a day to raise awareness of these conditions; the people who live with them; and the organisations that support them.
Epilepsy as a condition is not rare. In recent public awareness surveys conducted on the behalf of Epilepsy Ireland, it was found that there is a belief amongst the public that epilepsy is a rare condition, but nothing could be further from the truth. Epilepsy affects over 45,000 people in Ireland today, meaning that 1 in every 100 people in Ireland is living with the condition.
However, while epilepsy is not rare, there are rare forms of the condition and there are conditions where epilepsy is the dominant characteristic of that rare disease/condition. These include conditions such as Dravet Syndrome, Infantile Spasms, Lennox Gastaut Syndrome or Tubrous Sclerosis Complex.
Many of these conditions can be particularly challenging for those living with them due to the uncontrolled nature of the seizures associated with them, and due to other impacts of a person's rare condition.
You can learn more about some of the rare types of epilepsy that exist by visiting the 'Rare Epilepsy Disorders' section of our website.
We are happy to show our support for all those across Ireland who are working today to raise awareness of rare conditions that affect their loved ones, particularly all those affected by rare types of epilepsy or where epilepsy may be the a defining feature of a person's rare disease.
Whether you are living with a rare epilepsy or not, if you need information or support about the condition for yourself or a loved one, please do not hesitate to contact our team. You can find their details by visiting the 'Our Local Service' section of our website.