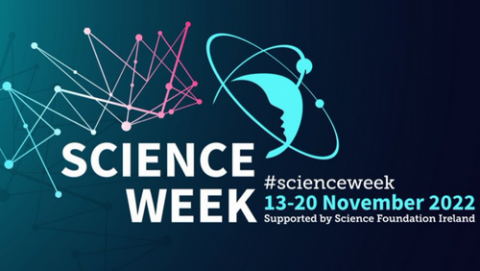 November 13th – 20th marks Science Week!
Science Week is a week-long event in Ireland each November, celebrating science in our everyday lives. Science – particularly scientific research – has and continues to play a vital role in the everyday lives of people with epilepsy and their families. Research is responsible for many of the things we take for granted in the epilepsy community today - Anti-Seizure Medications, epilepsy surgery, and diagnostic tools like EEG and MRI are just some of the scientific breakthroughs that have changed the lives of people with epilepsy for the better.
Because of science and research, our understanding and knowledge of epilepsy is evolving every single day and this is something we want to acknowledge during Science Week.
To mark Science Week, we are celebrating the recent epilepsy research investments we have made this year. In August, we announced how we would be funding two new epilepsy research projects under the HRB-HRCI Joint Funding Scheme – you can read more about these projects by visiting the 'News' section of our website and reading the associated article on this.
We are also proud to announce three further research projects that we will be co-funding with the Irish Research Council through their Enterprise Partnership Scheme.  For Science Week, we sat down with the researchers working on these projects to speak to them about the work they will be undertaking in the coming years. You can watch our brief videos below.
---
miR-CDD: Molecular mechanisms, therapeutic targets and biomarkers for CDKL5 Deficiency Disorder (CDD)
Erva Ghani speaks to us about this important research, particularly for those living with this rare condition....
EPIVIEWS: Exploring Patient Impact & Value in Epilepsy Wearables for Seizure Monitoring
John David Damalerio speaks to us about this exciting research, aiming to learn more about epilepsy wearables....
Circadian biomarkers in pre-clinical and clinical Dravet Syndrome
Radharani Benvenutti speaks to us about her research which is aiming to learn more about Sudden Unexpected Death in Epilepsy in patients with the rare form of epilepsy, Dravet Syndrome....
---
Altogether in 2022, Epilepsy Ireland has committed to investing just under €340,000 in Irish epilepsy research projects over the next 2-4 years. Increasing our investment in research is a key aspect of our recently announced Strategic Plan 2022-2026 and we are delighted to have gotten off to a strong start in the first year.
Investing in research would not be possible without the continued fundraising efforts of our member, supporters and volunteers and we would like to thank them for their continued support. We would also particularly like to thank all subscribers to our 'Time for a Break' monthly research draw for their continued
All the projects featured above are currently underway and we would like to wish all researchers every best wish with their continued work – we look forward to hearing more about their projects as they progress over the coming years.
For Science Week, why not read about all our investments in epilepsy research? Visit the 'Research' section of our website to learn more!
#ScienceWeek
Further Information