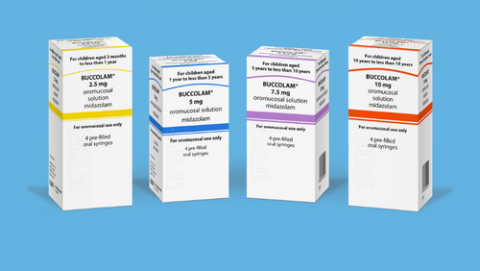 Epilepsy Ireland have been in contact with Neuraxpharm Ireland regarding recent changes to the packaging of the emergency medication BUCCOLAM® (commonly known as Buccal Midazolam).
Buccal Midazolam is a rescue medication which has become more widespread in recent years and one which can be very important for people with epilepsy. It is administered during a seizure under medical advice and if given promptly, helps to reduce seizure duration.
This is a very important medication for many people with epilepsy across Ireland and their family members and carers. Many of those reading this will be aware of the protocols around the use of the medication – such as ensuring the medication is in date and that the medication remained in its tube until it was required to be used.
However, in recent months, we have received queries from people with epilepsy, their family members; and people who may regularly administer BUCCOLAM® regarding changes to the packaging – particularly in reference to the removal of the self-adhesive strap (seal) that was on the tube up until recently.
This has led to concerns that the medication may not be useable as the seal was removed or had been tampered with. This is not the case and the seal has been removed from packaging going forward.
Neuraxpharm Ireland – who are the license holder for this medication in Ireland – have advised that the original seal was never intended as a marker to tell whether the tube had been tampered with; but was actually there to properly hold the tube cap in place.
BUCCOLAM® is now fitted with a new, more ridged cap, that is an improved fit for the tube. The new cap has been shown to stay in place without the need for the seal, whilst still allowing the cap to be removed quickly, when access to the oral syringe is needed.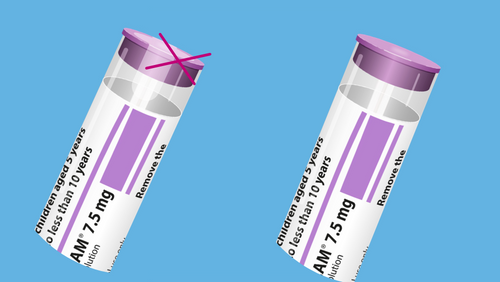 Neuraxpharm have advised that they have informed healthcare professionals of the recent changes. The recent changes are also reflected in the new patient information leaflet and guide.
Epilepsy Ireland's Community Resource Officers are also aware of the changes. If you or your loved one has recently been prescribed BUCCOLAM®, our team can arrange a special demonstration for you on how to correctly administer this medication. Further details on this are available in the 'Our Services' section of our website.
Epilepsy Ireland also provides training in Epilepsy Awareness and the Administration of Buccal Midazolam to individuals who support people with epilepsy through their profession or in a community setting. Examples of people who attend this training are healthcare workers, education staff, bus escorts, employers/employees (working alongside a person with epilepsy), community workers in both private and voluntary sectors and facilitators of extra-curricular activities in the community. For further information on this, visit the 'Training' section of our website.
We hope the information and clarifications contained in this article ease any concerns around these recent changes. However, should you have any further questions, please do not hesitate to contact your local Community Resource Officer. You can find their details by visiting the 'Our Local Services' section of our website.