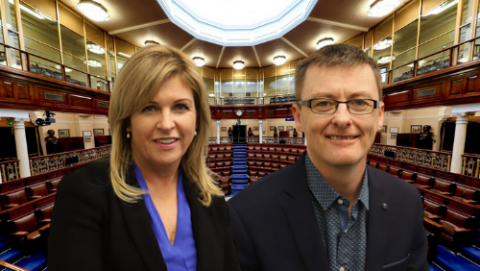 The need for the urgent establishment on the promised inquiry into the historical licensing and prescribing of Sodium Valproate(Epilim); alongside the need for services for families impacted; has been raised in the Dáil again this week.
Deputy Rose Conway-Walsh sought an update on the status of the inquiry yesterday while Deputy David Cullinane raised the matter directly with the Minister for Health, Stephen Donnelly.
You can watch both Deputies Conway-Walsh's and Deputy Cullinane's contributions and the Minister's response in the videos below:
We and our colleagues in OACS Ireland will continue to use every avenue available to us to have the outstanding commitments surrounding Sodium Valproate addressed and when further updates become available, we will share these on our website and social media channels.
For further information on our ongoing campaign surrounding Sodium Valproate, visit the 'Advocacy' section of our website.
**Women and girls should not stop taking valproate without first discussing it with their doctor. Visit the 'Valproate' section of our website for further information**