Tuesday, September 7, 2021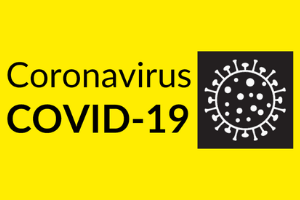 Recently published research in leading medical journal Epilepsia has highlighted the impact of the pandemic for people with epilepsy.
The research was conducted by the International League Against Epilepsy (ILAE) COVID-19 Taskforce, led by Prof. Helen Cross. This taskforce consists of leading epilepsy experts from across the globe and since the onset of the pandemic, they have provided advice & information on some of the key issues which have arisen throughout the pandemic – as well as monitoring emerging evidence on the virus from an epilepsy perspective.
The research published in Epilepsia includes results from a global survey of people with epilepsy and their parents/caregivers on how the pandemic has affected people with epilepsy. The data was collected from April 2020 to September 2020.
Epilepsy Ireland shared the survey across our social channels and on our website last year and the paper shows that there was significant input from Ireland. In total, 74 of the 590 respondents were living in Ireland. The Irish numbers included 59 people with epilepsy and 15 caregivers.
The full research paper from Epilepsia can be found HERE. However, we have summarised some of the key Irish data contained within the paper below:
People with epilepsy
23.2% reported an increase in seizure frequency during this period
13.6% reported difficulty in obtaining medications
57.7% reported difficulty accessing healthcare professionals
Caregivers of people with epilepsy  
28.6% reported an increase in seizure frequency
None reported a difficulty in obtaining medications
33.3% reported difficulty in accessing healthcare professionals
The responses from Irish people with epilepsy and caregivers also noted that one of their key needs during this period was to be able to access trustworthy information on COVID-19 & epilepsy – with 64% saying this was an issue of key importance.
Meanwhile, the psychological impact of the pandemic was also highlighted within the Irish data with 36% of Irish respondents outlining that the need for psychological supports was a key issue facing them.
In general, the Irish data was similar to the overall survey results. The main differences were that Irish people reported fewer issues obtaining medications than the rest of the world, but had greater difficulty in accessing medical services.
The research also highlighted how healthcare delivery may change in a post-pandemic world. A separate survey was conducted amongst healthcare professionals during this period about their use of telehealth. While most professionals said that they hadn't used telehealth services prior to pandemic, 92% of the 267 respondents agreed that it was a useful tool for both clinicians and patients. A further 74% of respondents said that that they believed telehealth was having a positive impact on their patient's care.
Overall, the research highlighted three key points from a global perspective:
There was a significant psychological impact reported by people with epilepsy during this initial stage of the pandemic..
An increase in seizures; difficulties in accessing medical care; difficulties in accessing information & self-management programmes; were reported by people with epilepsy and their caregivers.
The use of telemedicine increased significantly during this period with 40% of reported consultations taking place virtually.
The findings are likely to come as little surprise to many people with epilepsy living in Ireland. However, they have highlighted how important it was that our support services remained available remotely throughout the pandemic.  Throughout the year, our team of Community Resource Officers have been there to answer the many questions that have faced people with epilepsy during the pandemic and have been there to assist with their self-management of the condition during these changed times.  Meanwhile, our website and social media channels have continued to provide the latest and most up to date information on areas such as the impact of COVID-19 on people with epilepsy; advice for keeping busy during lockdown; information on the wearing of facemasks; and more recently, advice & information regarding vaccination.
We could not have continued this vital service without the support of our dedicated members, volunteers & supporters and we would like to take this opportunity to thank you for your continued support.
You can find out more information on COVID-19 and epilepsy by visiting our mini-site HERE and should you need any advice or support with your or your family member's epilepsy during this time, please do not hesitate to get in touch with your local Community Resource Officer.