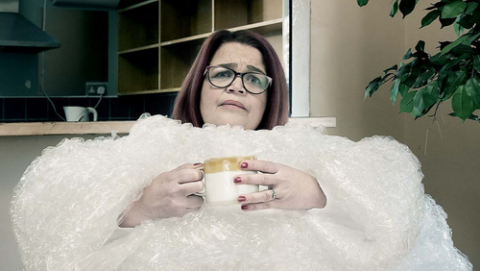 Next year International Epilepsy Day 2023 will take place on February 13th, 2023, and Epilepsy Ireland are planning ahead for the big day next year.
International Epilepsy Day is a day where we appeal to the public to learn more about epilepsy, a condition which affects over 45,000 people in Ireland. It is the biggest awareness day of the year for Epilepsy Ireland and every year, we seek to build a memorable campaign that will resonate with the public and increase their understanding and awareness of the condition.
Campaigns in recent years have focused on myths associated with epilepsy; presenting the public with analogies on what a seizure can be like; how people with epilepsy do not need to be treated differently due to their condition; and the introduction of three important key words when it comes to seizure first aid – Time, Safe, Stay!
In each of the last three years, our campaigns have been fronted by people living with the condition and are accompanied by our dedicated media volunteers all across the country taking to local airwaves and print to increase understanding of epilepsy within their communities.
While our campaigns have certainly had an impact in terms of increased awareness & understanding - we know that there is still much more work to do.
As we continue our planning process for International Epilepsy Day 2023, we would appreciate if you could take a few minutes to complete our survey on what you feel is important to cover as part of the day. Having your views and thoughts will assist us greatly as we continue this process.
You can take our survey by visiting our page on the Surveymonkey website.
Thank you for taking the time to complete this and be sure to save the date for International Epilepsy Day next year!
Together, we can achieve a society where no person's life is limited by epilepsy.
Further information