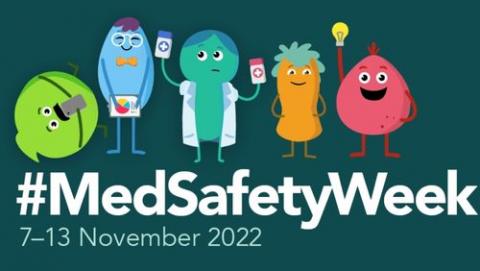 This week is #MedSafetyWeek.
This international campaign aims to increase knowledge amongst the public and patients on how to report suspected side-effects from a medication or vaccine which they have been prescribed or taken. In Ireland, the campaign is being co-ordinated by our colleagues in the Health Products Regulatory Authority (HPRA).
All medications and vaccines carry risk and potential side-effects and many people with epilepsy will report experiencing side-effects from their prescribed anti-epileptic drugs.
It is crucial that these side-effects are reported to the HPRA as this helps ensure that medicines on the market are as safe as possible and that patients have full information about the medication that they are taking.
You can report a suspected side effect in several ways:
Speaking about the HPRA's campaign for the #MedSafetyWeek, Sinead Curran, Director of Human Products Monitoring at the HPRA, said:
Every report made by a patient, a healthcare professional, or a carer plays a key role in gaining more knowledge about the benefits and risks of medicines in clinical use and allows action to be taken to minimise risks.

 

Reporting suspected side effects to the HPRA helps to improve the safety of medicines for all patients and, in some cases, can result in better tailored prescribing advice, which can improve patient outcomes. 
We encourage all our members and service users to report any side-effects experienced, whether in relation to epilepsy medications, vaccines or any other medications taken.
We know that managing side-effects alongside epilepsy can be a difficult process. Given the individual nature of epilepsy, it is also difficult to predict how impactful potential side-effects from medications can be on an individual.
Please do not hesitate to get in touch with your local Community Resource Officer should you require any advice or support with your or your family member's epilepsy. You can find their details in the 'Our Local Services' section of our website. 
Our 'Epilepsy Treatment' booklet also has further information on side-effects - this resource can be downloaded and read on our website.