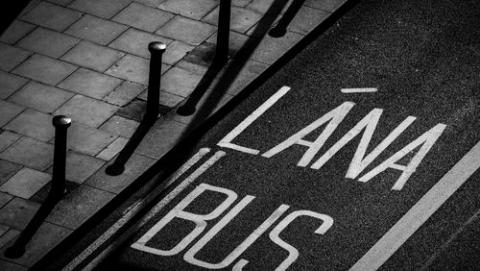 In a recent Parliamentary Question reply, the Minister for Social Protection has stated that she expects a report from her officials on Epilepsy Ireland's proposals around access to Free Travel for People with epilepsy.
The Minister has also stated that there will be further engagement with Epilepsy Ireland following the completion of this report.
Improving access to the Free Travel scheme is a longstanding campaign for Epilepsy Ireland – due to the unique accessibility issues that people with epilepsy face due to their condition.
You can see the Minister's response to the question put forward by Deputy Claire Kerrane below:
______________________________________________
For Written Answer on : 25/10/2022
Question Number(s): 458 Question Reference(s): 53146/22
Department: Social Protection
Asked by: Claire Kerrane T.D.
______________________________________________

QUESTION

To ask the Minister for Social Protection when she expects her Department to complete exploratory work regarding proposals from an organisation (details supplied); if further meetings on this matter will be arranged before the end of 2022; and if she will make a statement on the matter.

(Details Supplied) Epilepsy Ireland proposals around improved access to Free Travel following budget submissions in 2022 & 2023

REPLY
The free travel scheme provides free travel on the main public and private transport services for those eligible under the scheme.  These include road, rail and ferry services provided by companies such as Bus Átha Cliath, Bus Éireann and Iarnród Éireann, as well as Luas and services provided by over 80 private transport operators.  There are approximately 1,047,000 customers with direct eligibility.  The estimated expenditure on free travel in 2022 is €95 million.

Department officials are currently examining the issues raised by Epilepsy Ireland, along with relevant submissions.  This work is still ongoing.  I am expecting a report from my officials in the next few weeks and, once this has been completed, further engagement with Epilepsy Ireland.

I hope this clarifies the matter for the Deputy.
We look forward to continuing our engagement with the Minister and the Department on this most important matter and hope that the report being prepared will see progress on this longstanding issue which is affecting people with epilepsy across Ireland.
We will provide further updates on this matter on our website as soon as they become available. In the meantime, you can read more about our proposals around improving access to Free Travel – and find out how you can support our calls – by visiting the 'Advocacy' section of our website.