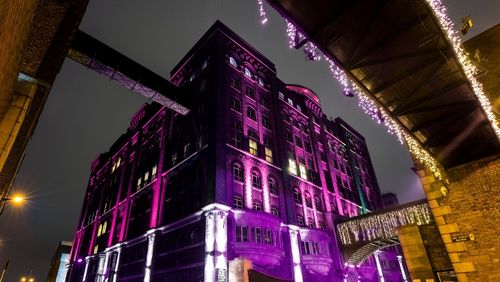 26 Mar 2023
Purple Day® is Epilepsy Ireland's biggest fundraising day of the year. As part of the day, our volunteers host events in their local communities to help raise the funds required to continue our journey towards a society where no person's life is limited by epilepsy and across Ireland, well known buildings light up Purple to help raise awareness of a condition which affects over 45,000 people in Ireland. 
With the day taking place on a Sunday this year, we are hoping that communities, schools and businesses can help join support our efforts in the week leading up to Purple Day®, on the day itself, or in the subsequent days thereafter. 
If you'd like to get involved in our fundraising efforts, please email fundraising@epilepsy.ie or visit the ''Purple Day' section of our website for more information. 
About Purple Day®
Purple Day® is an international grassroots campaign founded by Canadian woman, Cassidy Megan. The day sees people across the world encouraged to wear purple in the name of epilepsy awareness and well-known buildings across the globe also light up purple in recognition of the estimated 50 million people living with epilepsy across the globe. Purple Day® is a Registered Trademark of The Anita Kaufmann Foundation.
For more on Purple Day®, visit Purpledayeveryday.org.