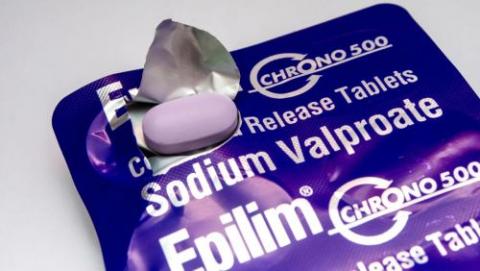 A new study on sodium valproate by two leading British academics reveals that patients should have been informed about the drug's risks during pregnancy as far back as 1990.
Dr Carl Heneghan and Dr Jeffrey Aronson of the University Of Oxford have published a paper entitled "Sodium valproate: who knew what and when? Cumulative meta-analysis gives extra insights."
The paper researches various sodium valproate studies in the UK and abroad from 1983 to 2014.
In February of this year, the European Medicines Agency (EMA) recommended that sodium valproate should not be used during pregnancy unless no other effective treatment is available, and that it must not be used in women able to have children, unless the conditions of a pregnancy prevention programme are met. The EMA's first official warning was back in 2014 which recommended strengthening the restrictions on the use of valproate in pregnancy and women of childbearing potential.
Heneghan and Aronson's new paper states: "We consider that regulators, governments, drug companies, journal editors, prescribers and systematic reviewers have all acted too late. We, therefore, consider that from 1990 individuals should have been offered the opportunity to switch to treatments with lower risks, where they existed, and given minimum effective doses of valproate if alternative treatments were not available or advisable. In the intervening years, many women's children will have been harmed. Manufacturers and regulators should be responsible for ensuring that cumulative analyses are carried out as part of postmarketing risk management plans."
The full study can be read here
For more information on sodium valproate please see the dedicated Epilepsy Ireland section here.
PLEASE CONTACT YOUR HEALTHCARE TEAM IF YOU HAVE ANY CONCERNS. DO NOT STOP TAKING VALPROATE WITHOUT FIRST SPEAKING WITH YOUR PRESCRIBER.