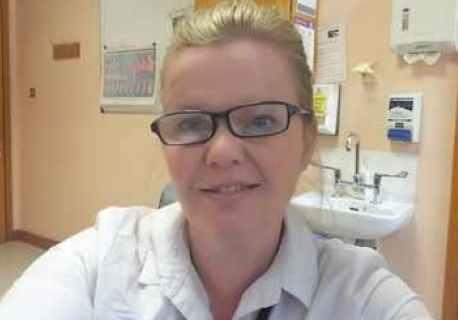 Congratulations to Sinéad Murphy on her appointment as a Registered Advanced Nurse Practitioner (RANP) for Women with Epilepsy. A RANP is a nurse who is an autonomous practitioner, responsible for advanced levels of decision-making and managing a patient caseload.
Sinead Murphy became an Epilepsy Nurse Specialist in 2002 and the post has been funded by Epilepsy Ireland at Beaumont Hospital since then. Sinead has developed an interest and great expertise in the management of women with epilepsy over the years and her new post is extremely important in light of recent developments in Ireland and internationally about the safe treatment of epilepsy in women.
Epilepsy Ireland is delighted to continue to support Sinead's new role, specifically caring for women with epilepsy in the greater Dublin region. The aim of the role is to provide the best possible holistic care, in a timely manner, referencing best practice guidelines to women with epilepsy, between the ages of 18 and 55 years of age. The role is specifically aimed at those planning a pregnancy, addressing issues such as pre-conceptual advice, medication management and education around issues like safety and triggers.
Sinead will also be supporting the work of the Irish Epilepsy and Pregnancy Register, undertaking research, working to educate other healthcare professionals caring for women with epilepsy and promoting the use of the best practice guidelines issued last year by the HSE. Sinead will continue to maintain close links with Epilepsy Ireland and our services in her new role.
If you would like to contact Sinead about any of the issues outlined above, please phone Epilepsy Ireland on 01 4557500.
Please also visit our Women With Epilepsy section.