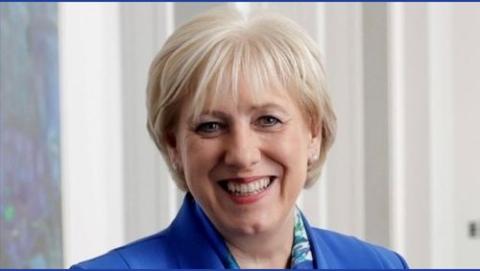 Following the announcement of changes to the Free Travel scheme in Budget 24, the Minister who has introduced the changes, Deputy Heather Humphreys, has been speaking in both the Dáil and Seanad about her decision during the week.
During her contributions in separate debates in the Dáil and Seanad – concerning both the budget and disability allowance - the Minister reference the work of Epilepsy Ireland in advocating for this change and her rationale for pushing for and securing the change to the scheme as part of Budget 24. You can see the Minister's contribution in the video below.
We look forward to continuing our work with the Minister and her Department to implementing this change as soon as possible. A Departmental press release on the budget has stated that the change is expected to be in place by July 2024. Our understanding is that this timeline is to allow for the passage of the Social Welfare Bill through the Dáil(which gives effect to the Budget commitment) and then to put the necessary resources in place to allow this change to be implemented at a Departmental level – i.e, changes to the application process & assessment in order to allow people to directly apply for a Free Travel pass.
We will continue to provide further information on this as soon as it is made available to us on both our website and social media channels.
To read more about he Budget announcement earlier this week, visit the 'News' section of our website.