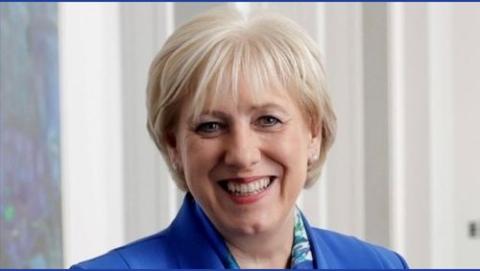 We are delighted to inform our members, supporters, and volunteers that Budget 24 has allocated funding "to provide free travel for people medically certified unfit to drive."
While it must be noted that we do await further specific details on this and how the process will work, this measure appears to be what Epilepsy Ireland has been proposing for some time and will be widely welcomed by the entire epilepsy community. A departmental press release has stated that the new criteria/process will come into effect from July 2024.
We have noted in previous articles around this ongoing campaign how we have believed Minister Humphreys was clear on the impact that this issue can have on people with epilepsy, and we are incredibly grateful that she supported our campaign and has secured these new measures as part of Budget 24.
Commenting on this development, Minister Heather Humphreys said:
I am particularly pleased to expand my Department's Free Travel Pass to support people who are medically certified as unable to drive. I want to acknowledge the work of Epilepsy Ireland who I have engaged with over the last two years on this matter. This is a small change but it will make a big difference.
Our CEO Peter Murphy commented:
Today hopefully marks the beginning of the end of one of our most longstanding advocacy campaigns and everyone at Epilepsy Ireland is delighted to see this measure being announced. It is an issue which is constantly being brought up with our services team due to the impact being unable to drive can have on maintaining employment and remaining socially active. While not every person with epilepsy will directly benefit from this measure, we know that the entire epilepsy community will rightly view this as recognition from the state of the unique accessibility challenges which can exist for those living with the condition. We would like to thank the Minister for acting on our proposals and giving a commitment to introduce these new measures.
We would also like to thank all TDs, Senators and Councillors who have raised this at various levels over the years, which has led us to the changes being announced today.  We hope tat when the amended scheme is in place, it will ease some of the burden which can face people with epilepsy on their journey with the condition.
Most importantly, we would like to thank all our members, volunteers, and supporters for using their voices to contact their local representatives to support our campaign. In a year which we have achieved considerable progress on several advocacy campaigns – including the introduction of deferred leaving cert exams; Government approval for an inquiry into Sodium Valproate; and now these new measures to be introduced to the Free Travel scheme – it is clear that this progress would not have been possible without our supporters amplifying our calls and shows how positive changes can be achieved by working together.
We will continue to work with the Department and the Minister regarding the details of this budget announcement. As soon as we have further details, we will update our website and social media channels. 
Together, we can achieve a society where no person's life is limited by epilepsy.
To read more about our Free Travel campaign, visit the 'Advocacy' section of our website.