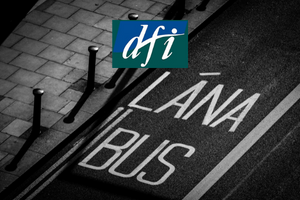 Our ongoing campaign around improved access to Free Travel for people with epilepsy has been featured as part of the Disability Federation of Ireland's pre-budget submission.
The campaign is included under the 'Education, Employment & Transport' section of the DFI's submission and notes how the issue we have identified could be something facing the wider community of people living with a long-term health condition or disability. This is something we have also acknowledged in our own submission on this matter.
We would like to thank our colleagues in the DFI for including our campaign as part of their submission. The DFI's pre-budget also features proposals that are facing the wider disability community on issues such as health & social care, housing and tackling poverty. As a member of the DFI, we support their calls and hope to see positive progress on each of these issues as part of Budget 22 – including on the matter of access to Free Travel.
You can read the DFI submission by visiting the Disability Federation of Ireland website. 
The DFI are second umbrella organisation to support our campaign regarding improved access to Free Travel. The Neurological Alliance of Ireland also included our asks around Free Travel as part of their budget submission.
As noted, Epilepsy Ireland have submitted proposals to the Minister for Social Protection, Minister for Finance, and the Minister for Public Expenditure & Reform which seek to address this longstanding issue for people with epilepsy and their families.
We would urge the Government to take positive steps on this matter as part of Budget 22. You can read more about our proposals by visiting the 'Advocacy' section of our website.