Monday, September 6, 2021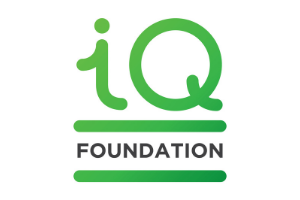 Epilepsy Ireland has just been awarded the "Improving Quality" (IQ) quality standard.
Improving Quality is a quality system developed specifically for small to medium-sized Community and Voluntary Sector Organisations. The standard has been awarded following an external assessment of our work, practices and impact in August.
IQ addresses all the essential areas necessary for the effective management and governance of a charity. Four elements are assessed:
Accountable – Good Governance, Leadership and management
Welcoming – Involving Service users, managing and developing Staff and Volunteers, Equality and Diversity and working with others
Effective – refers to the services that an organisations provides and the planning, delivery, monitoring and evaluation that the organisations carries out
Sustainable – How the organisation manages, risk, money and the resources to make service delivery happen
The award is made at Foundation Level and lasts for three years.
We were very pleased to receive a glowing report from IQ assessors which outlined several strengths in our organisation. These included the good governance practices which are employed in Epilepsy Ireland and the enthusiasm & dedication of staff in working towards our overall vision of a society where no person's life is limited by epilepsy.
At Epilepsy Ireland, one of our key strategic aims is to ensure best practice standards in our governance, quality, and financial management. Alongside our Triple Lock status, the award of the IQ standard is a further acknowledgement that our organisation is meeting this aim. Prior to this, Epilepsy Ireland held the similar PQASSO/ Trusted Charity accreditation from 2015-2021.
If you would like to read more about our Governance at Epilepsy Ireland, click HERE. If you have any further questions, please contact info@epilepsy.ie.