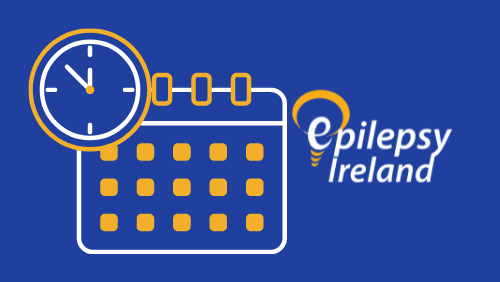 We are keen to make our course on Epilepsy Awareness and the Administration of Buccal Midazolam as accessible to professionals as possible and this is why the course is offered online, in-house in professional settings or in-person.  We have outlined below how to get in touch with our team regarding these upcoming training courses. 
Open Training events will be added to the events section of our website. These are events that have been directly organised by Epilepsy Ireland.  The event listing will indicate whether the training is taking place online or in-person and you can secure your place directly by booking on our website via the event listing. Visit the 'Events' section of our website for details of upcoming events. 
If you would like to organise an in-house training session for your team, please email training@epilepsy.ie with the subject line "In-House BM Training".  As part of your mail, please indicate where your organisation/school/healthcare setting etc is based and how many people will be seeking to take part in the course. 
Cost 
The cost associated with each of version of this training is as follows: 
Online - €80 per person attending. 
In-house - €80 per person attending. 
In-person - €100 per person attending (to accommodate for cost of venues and staff travel.)
Refresher (online only) - €40 per person attending.
Refresher Training
We know how knowledge can fade over time which is why we offer an amended refresher training course on Epilepsy Awareness and the Administration of Buccal Midazolam. This training is designed for professionals who may have a new student/patient with epilepsy within their two year certification but wish to have their knowledge refreshed. This refresher training is only available online and is only for professionals who have previously attended our training courses within the previous two years. For details on upcoming refresher training sessions, please contact Barbara by emailing bdoyle@epilepsy.ie. 
Should you have any further question regarding upcoming training events or associated costs, please call our Head Office on 014557500 or email training@epilepsy.ie and our team will be in touch. 
I feel I have come away from this course with a wealth of knowledge.
The trainer was very interactive with the group, which made it easy to ask any questions and discuss our queries further to support our unique situation
If you are a parent/carer/family member of a person with epilepsy who has been prescribed Buccal Midazolam, demonstrations on proper administration  of the medication can be arranged by contacting your local Community Resource Officer. This service is offered free of charge. Visit the 'Our Local Service' section of our website for details of your local Community Resource Officer.