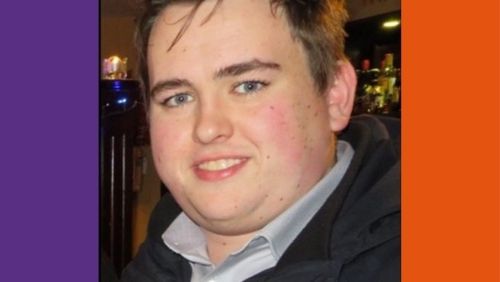 Shane was born in Castlebar, County Mayo in 1994. Shortly after Shane was born, his family relocated to Saudi Arabia, before returning to Castlebar in 1999. In 2001, Shane moved to Buckinghamshire in the UK with his mum Margaret, his dad Kevin and his little sister Megan.
Shane is remembered for his larger than life, determined personality. He had a wonderful smile, and you could pick out his infectious laugh from across a room. Shane was popular, unfailingly positive and he had the ability of bringing people together. Shane placed value on friendship, honesty, and integrity.
For Shane, it didn't matter who you were, he wanted to involve you in his conversations, debates and because of this, you always felt better for having been in his company.
Shane had his first seizure when he was in his second year at Southampton University. He was 20 when he was diagnosed with epilepsy.
With the support from his family and friends Shane learnt to cope with the diagnosis and the adjustments he needed to make to his way through life.
He could no longer drive, he had to be careful to get enough sleep and he needed to be wary about how much he drank on nights out with friends. Despite this, through his strength of character, Shane continued with his happy-go-lucky attitude describing his condition as an inconvenience and nothing more.
Shane went on to complete his degree at Southampton University and subsequently he achieved a master's degree from Oxford Brookes University.
Shane would say that one of the hardest things about living with epilepsy was telling people he had it:
I can see people's perception of me change. It's as if they are scared of me, or the possibility that I will have  a seizure when I am with them.
Shane was just 23 when he died suddenly and unexpectedly from SUDEP in January 2018.
Shane, due to his kind nature and caring ways, had a brilliant and supportive group of friends. They have helped his family with their kind words and fond memories through the past four years. Many people wrote to the family describing Shane as an exceptional young man:  
A light so bright it touched our souls. 
Shane's family are heartbroken by his death but are determined to bring change for those living with epilepsy by raising awareness and educating the public of the risks that come with this life-changing condition through the Cycle for Shane.