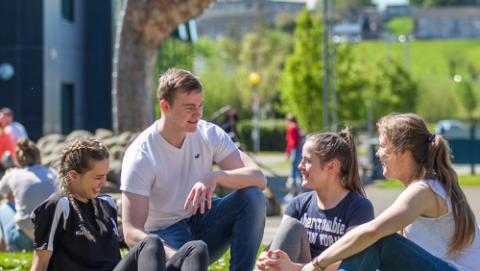 Epilepsy Ireland are seeking participants for the 24th year of their QQI level 5 course in Atlantic Technological University Sligo, Training for Success.
'Training for Success' first began in 1998 and is specifically targeted at people living with epilepsy.
Epilepsy is an extremely individual condition and unfortunately, in cases, it can impact on a person's educational or social development.
This can be due to extended absences from school due to the severity of a person's seizures; potential side-effects from anti-epileptic medication; and the time that can be involved in a person's medical team in learning more about their epilepsy and how to treat it effectively.
These and other associated impacts of living with epilepsy can potentially lead to a person feeling isolated and self-stigmatising with the believe that due to their condition, they cannot pursue further education or employment.
Training for Success offers participants an opportunity to develop their skills for entry into the workforce or further education – skills which may not have been developed fully due to the reasons outlined. The course has a wide array of modules including Communications, Research and Study Skills, Health and Safety, and Customer Service – amongst much more.
Alongside this, one of the key aspects of the course is helping participants better understand their own condition and how to manage it – to break down any barriers that a person may have associated with their own epilepsy.
With all participants on the course living with epilepsy, it is a unique and supportive environment and often lifelong friendhsips result from joining the course – due to everyone having a personal, direct understanding of epilepsy and the challenges which can face a person living with the condition.
With the new course set to begin on the last Monday in August, Epilepsy Ireland are reaching out to anyone with epilepsy who may be interested in joining the course to get in touch to discuss their eligibility with Training for Success team. If you feel Training for Success may be of benefit to you or a loved, get in touch by calling 0719155303. Further information on Training for Success can be found by visiting the 'Training for Success' section of our website.